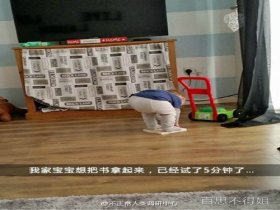 Random good picture Not show
1. The tempest beats against the house.
2. He won a tempest of applause when he ended his speech.
3. Haley dismissed the lawsuit as a tempest in a teapot.
4. I hadn't foreseen the tempest my request would cause.
5. The sailors took in sail when the tempest was approaching.
6. They choked on the dirt gathered by the tempest(http://sentencedict.com/tempest.html), wiping it from their eyes as they ran.
7. They met the same tempest of shell, grape, canister, and musketry, and recoiled.
8. She would have welcomed a raging tempest or a blistering drought - anything to relieve the endless tedium of her situation.
9. Everything swept so clean By tempest, wind and rain!
10. The tempest may not be entirely over.
11. The screaming tempest whipped into the house, hurling furniture twenty feet into the air.
12. Mr Tempest said he was sorry to receive the news but glad he had taken the trouble to inquire.
13. How can TEMPEST or MISSILE COMMAND compare with Beethoven's Fifth Symphony, Michelangelo's Pieta[sentencedict.com], or Hemingway's A Farewell To Arms?
14. It was a marvelous night with a tempest to rouse the gods.
15. The furious tempest drove over and round us, flinging the boat this way and that.
16. The frolicsome tempest baffled all its efforts.
17. Tempest roams in the pathless sky, ships get wrecked in the trackless water, death is abroad and children play.
18. No tempest is capable of shattering his firm determination.
19. They have to be insured against fire, flood, tempest and other perils.
20. So pursue them with Your tempest And terrify them with Your storm.
21. Will carriers ( Tempest ) produce more than one drone type?
22. So persecute them with thy tempest , and make them afraid with thy storm.
23. Tempest rooms in the pathless sky, ship are wrecked in the trackless water. death is abroad and children play.
24. On Capitol Hill, senators today appear to view the matter as something of a tempest in a teapot.
25. This fully-restored cowling was destined for use on the Tempest IIs that Autokraft are restoring.
26. Meanwhile, the indestructible burial mound would shrug off the tempest like a great, ageless whale.
27. In September, Whittingham broke his own mark, pedaling the Varna Tempest to a top speed of 82.819 mph.
28. The recent return of the Sun King, Kael'thas Sunstrider, fresh from his defeat in Tempest Keep, has brought the Burning Legion to Azeroth, and Kalecgos has been taken as their slave.
29. Other performances include "Julius Caesar" in Italian, "Troilus and Cressida" in Maori, "The Tempest" in Arabic and "Love's Labour's Lost" in British sign language.
30. Lauranna Thar 'well wants you to go to the Botanica in Tempest Keep and retrieve the Botanist's Field Guide from High Botanist Freywinn.
More similar words:
tempestuous,
tempera,
intemperate,
temperature,
temperamental,
tempt,
pestilential,
temple,
emperor,
attempt,
tempura,
contempt,
temporal,
temporary,
temporarily,
contemplate,
contretemps,
contemptuous,
contemporary,
self-contempt,
caveat emptor,
contemptuously,
pipes,
manifest destiny,
item,
stem,
system,
impel,
whimper,
compel.