Antonym:
army.
Similar words:
heavy,
gravy,
heavy duty,
heavyweight,
heavy traffic,
knave,
navel,
naval.
Meaning: ['neɪvɪ] n. 1. an organization of military vessels belonging to a country and available for sea warfare 2. a dark shade of blue 3. the navy of the United States of America; the agency that maintains and trains and equips combat-ready naval forces.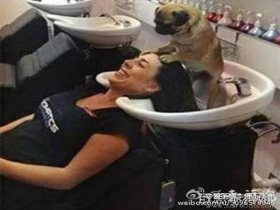 Random good picture Not show
1. Is your brother still in the navy?
2. My brother is an officer in the Navy.
3. My son is in the navy.
4. Navy commanders recommended that he be tried by court-martial.
5. During the war, Navy ships were refitted here.
6. A captain in the navy ranks above a captain in the army.
7. Banks spent his national service in the Royal Navy.
8. Her own son was also in the Navy.
9. They destinded him for the navy.
10. The navy is/are introducing a new class of warship this year.
11. He enlisted in the Navy and went to be kitted up.
12. He is an admiral in the US Navy.
12. Sentencedict.com try its best to collect and create good sentences.
13. The navy are on a search and rescue mission.
14. The navy played a limited but significant role in defeating the rebellion.
15. I went out and bought a navy V-neck.
16. He is home on leave from the Navy.
17. The Navy furloughed him and never called him back to active duty.
18. The Navy wants more money for ships this year.
19. Our country is defended with strong army, navy and air force.
20. He was enlisted into the US Navy.
21. My grandfather used to reminisce about his years in the navy.
22. Two of the soldiers bunked up together in the Navy.
23. An ensign is a junior officer in the United States Navy.
24. Dickie bored him all through the meal with stories of the Navy.
25. In Britain, the defence of the country has historically been left to the navy.
26. What I have said about the army also applies, mutatis mutandis, to the navy.
27. I don't have the ramrod posture I had when I was in the Navy.
28. US forces took part in joint exercises with the British Navy.
29. The chief of naval operations wants to open opportunities for women in the Navy.
30. He messed with me/We messed together when we were in the Navy.
More similar words:
heavy,
gravy,
heavy duty,
heavyweight,
heavy traffic,
knave,
navel,
naval,
knavery,
navigate,
navigator,
on average,
navigable,
navigation,
unavailing,
unavoidable,
navigational,
circumnavigate.