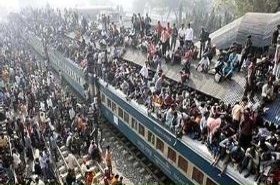 Random good picture Not show
1. Fitzgerald was named to the committee by the chairman.
2. Fitzgerald is keen to emulate Martin's record of three successive world titles.
3. Jazz legend, Ella Fitzgerald, once sang in this bar.
4. John Fitzgerald Kennedy was often known by his initials JFK.
5. Justice Fitzgerald included a 120-page discussion paper as an attachment to the annual report.
6. Bing Crosby and Barry Fitzgerald got me drunk and stole my wallet.
7. Mr Fitzgerald immediately lodged an appeal.
8. Mr Fitzgerald declined to discuss his reasons for leaving McCann.
9. Was Fitzgerald irritated with way the world's financial markets were flocking into the new dotcom businesses?
10. Fitzgerald and Hemingway craved early success[sentencedict.com/fitzgerald.html], as if they knew time was short.
11. The Fitzgerald family went together to early Mass and as they walked home everything seemed normal.
12. It's clear that Fitzgerald enjoys an absolute authority, but prefers to see what happens when she reins it in.
13. FitzGerald flatly rejects this claim, but on this point her argument strikes me as thin.
14. Ella Fitzgerald regularly collaborated with some of the greatest musicians in jazz.
15. Neil Fitzgerald profiles the Virgin man turned health boss and now head of Oftel.
16. Used to moving fast on jobs, Fitzgerald took to his heels and outran the bees over a couple of hundred yards.
17. Fitzgerald understood Khayyam's nihilism and his rage.
18. Finnane said he and Fitzgerald never got as far as negotiating with anybody, though San Francisco officials seemed to feel otherwise.
19. Fitzgerald came into the job with a playing track record which suggested he had a real talent for leadership.
20. From this FitzGerald could be in little doubt as to the likely course the bishops would take once a referendum campaign got under way.
21. After Fitzgerald won back his job through a court fight, the generals made sure he was given nothing to do.
22. Fitzgerald is one of the all-time jazz greats.
23. Mr Fitzgerald will have responsibility for new business and financial issues.
24. Ella Fitzgerald was the greatest jazz singer ever.
25. But above all Fitzgerald envied Hemingway's vigorous worldliness, his swagger and adventurism.
26. Her most cherished possession is a 1926 letter from F. Scott Fitzgerald.
27. In fact, you will find very little of interest at all if you have read any previous Fitzgerald biographies.
28. She came across the campus, strolling easily, accompanied by headmaster Richard Fitzgerald.
29. So impressed by what they saw, company officials invited Fitzgerald to Atlanta to learn more about the Scofield product.
30. I'd love to be able to sing like Ella Fitzgerald.
More similar words:
ella fitzgerald,
f. scott fitzgerald,
gerald ford,
herald,
heraldic,
heraldry,
emerald,
heralded,
unheralded,
emerald isle,
general damages,
federal deficit,
peripheral device,
collateral damage,
general ledger,
general manager,
federal republic of germany,
contralateral,
leverage ratio,
general average,
caldera,
antiviral drug,
ralph waldo emerson,
operating profit,
gerbera,
feral,
geranium,
wage rate,
overall,
over all.