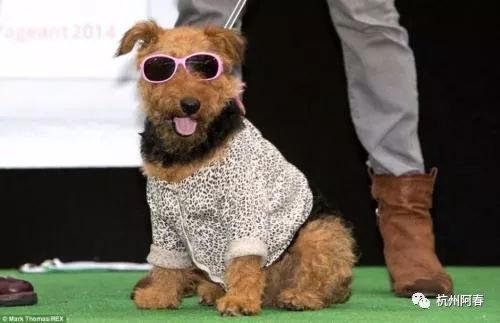 Random good picture Not show
(1) Police had raided nearby Jagannath Hall in Dhaka University and people were fleeing the campus.
(2) The Bangladeshi government says paramilitary guards in Dhaka have surrendered after a two - day mutiny.
(3) MAN: Here we're in Dhaka , the capital of Bangladesh.
(4) Harare, Port Moresby and Dhaka occupied the bottom of the table.
(5) Cox's Bazar, 260 miles southeast of the capital Dhaka, is Bangladesh's main tourist resort but attracts only a few thousand foreign tourists each year because it is poorly maintained.
(6) Dhaka, Hanoi, Surabaya and Kathmandu were identified has having limited capability to manage air quality.
(7) Small rivers surrounding capital Dhaka registered further rise.
(8) Khaleda Zia and Arafat were arrested in Dhaka Monday morning by joint forces on corruption charge.
(9) Coadjutor Holy Cross Archbishop Patrick D'Rozario of Dhaka, head of BCEB, told the gathering that opening a Catholic university is great long-cherished dream for the Bangladesh Church.
(10) Dhaka residents use the cakes of cow manure as fuel for cooking.
(11) Two freight cars disconnected from the train engine and fell into a river near Dhaka.
(12) Hundreds of riot police on Nov. 2 clashed with students in Dhaka protesting against recent legislation to curb cheating in final exams.
(13) The low value attached to girl children is suggested by Rahima[sentencedict.com], a laundress who lives in Dhaka.
(14) On Oct. 10 between 30 and 100 people were reported hurt during a pro-Ershad rally in the capital, Dhaka.
(15) In an effort to calm the situation the government had closed all educational institutions in Dhaka on Oct. 14.
(16) According to Western press reports five people were killed and 200 injured as riot police tried to quell disturbances in Dhaka.
(17) Bangladeshi woman dries cakes of cow manure which she sells as her livelihood near the Buriganga river in Dhaka December 13,2005.
(18) Just a moment, please. This is the operator. I have a collect call for Mr. Gordon Lawson from a Guy Haywood in Dhaka Bangladesh.
(19) Toting a tower of poultry baskets to market, a van ricksha driver pedals the streets of Dhaka, awash in backed-up monsoon waters.
(20) Bangladeshi firefighters and citizens tried to extinguish a fire in the capital, Dhaka.
(21) The recording was made on March 1 during an emotional meeting at the Dhaka cantonment.
(22) But Mexico City, New York, and Sao Paulo could league table to Mumbai, Delhi and Dhaka. Sentencedict.com
(23) The list includes 25 cities worldwide. Baku, the capital of Azerbaijan, tops the list, followed by Bangladesh capital Dhaka and Madagascar capital Antananarivo.
(24) The crash occurred in Chittagong district, 216km (136 miles) south-east of the capital, Dhaka.
(25) Despite an amnesty offer, the mutiny spread to other towns and tanks were mobilised in Dhaka.
(26) Aisha, Miriam and Akhi are three young factory workers in Dhaka, the capital of Bangladesh.
(27) In 2001 Naila Kabeer of the University of Sussex in England and Simeen Mahmud of the Bangladesh Institute of Development Studies did a survey of 1,322 women workers in Dhaka.
(28) The move was a key outcome of World Bank President Paul Wolfowitz's one day visit to Dhaka, the capital of Bangladesh, on Sunday, marking the end of his week long trip to South Asia.
(29) Some of the most the most egalitarian cities were found to be Dhaka and Chittagong in Bangladesh.
(30) Clashes between thuggish BNP and Awami League supporters have flared in Dhaka since the polls.
More similar words:
haka,
unshakable,
DHA,
old hat,
old hand,
buddha,
bad hat,
dharma,
AKA,
a.k.a.,
hard hat,
dead hand,
hold hands,
a bad hat,
taka,
hired hand,
hem and haw,
red-handed,
zakat,
osaka,
dakar,
secondhand,
second-hand,
behindhand,
cocked hat,
second hand,
siddhartha,
loudhailer,
soakage,
leakage.