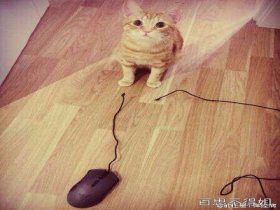 Random good picture Not show
1. Democratic leaders want to use 25 billon dollars of 700 billon financial industry bailout to help General Motos, Ford and Creisler.
2. Google was willing to pay $6 billon for Groupon, an online coupon company that was valued at $1.35 billion only eight months ago.
3. Of the amount manufactured in China, $1.6 billon was exported, while imports declined to less than 30 percent of the country's needs.
4. Wasted billon of dollars on un necessary wars...
5. Jean Louis Billon is president of the country's chamber of commerce and the chairman of the SIFCA group here, which trades in palm oil, rubber and sugar.
6. Google and yahoo are able to become multi billon companies because there able to help people process and filter information at ease and faster .
7. But 3.8 billon years of exposure to space had smeared it out over a few hundred meters.
8. This is billon demand.
9. Putting it numerically that is an increase from roughly 500 million bottles to nearly 33 billon bottles drank every year.
10. Geely, one of China's biggest privately owned auto makers, is financing a roughly $2 billon bid for Volvo with a combination of cash, bank loans and funds from a small number of investors.
11. We could further assume that the two stars have the same mass of 1.5 times of the sun's mass, or 297 thousand billion billion billon kilogram.
12. Today, one in four people, or a quarter of world's population uses English, and as many as one billon people are learning it.
13. This year's financial secretary estimate, fiscal reserve would be 470 billon in five year time.This is equivalent to 15 month government's expenditure.
13. Wish you can benefit from our online sentence dictionary and make progress every day!
14. The firm raised $3.25 billion for its tenth fund, compared to a target of just $3 billon.
15. The scope of our projects, range in capital investments from 2 million USD to 9.5 Billon USD.
16. China is currently the most populated country in the world with about 1.3 billon people.
17. TNT is a division of TPG N. V, a Global 500 Fortune. Frankfurt, the company reported sales of over eleven billon Euro in Y2003.
More similar words:
billow,
papillon,
bouillon,
carillon,
bill of fare,
billowy,
long bill,
billowing,
bill of sale,
bill of rights,
bill of lading,
bill of material,
bill of exchange,
bill of materials,
bill of attainder,
clean bill of health,
fill the bill,
hillbilly,
gallon,
call on,
ballon,
roll-on roll-off,
all one to,
mellon,
be all one,
tell on,
pull on,
roll-on,
dwell on,
cannelloni.