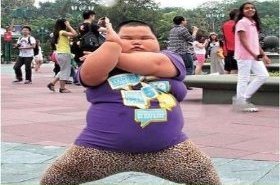 Random good picture Not show
1. He left the house over an hour ago.
2. The business was acquired from Orion four years ago.
3. Her grandfather died ten years ago.
4. The country gained its independence ten years ago.
5. My keys were here a minute ago but now they've vanished.
6. A generation ago genetic codes were certainly unknown.
7. His advancement to major came two years ago.
8. A short while ago, however[sentence dictionary], he became a busdriver and he has not regretted it.
9. She recalled her talk with him aeons ago.
10. Since his last book five years ago, he seems to have sunk without trace.
11. I arrived here two years ago.
12. It happened a few minutes ago.
13. Yes, I met him 20 years ago in America.
14. A taxi passed by just a moment ago.
15. Their marriage ended eight years ago in an acrimonious divorce.
16. Thousands of years ago the surface was barren desert.
17. She managed a clothes shop two years ago.
18. I began the book six months ago, but I can't seem to finish it.
19. We bought our house several years ago.
20. She was hired three years ago.
21. I saw Tom three days ago.
22. These ridiculous rules and regulations should have been done away with years ago.
23. There were forest clearances in Java thousands of years ago.
24. He laid the book on the book shelf a moment ago.
25. The settlement of Africa by white people started 500 years ago.
26. 'Have you ever been to Rome?' 'Yes, I have, actually. Not long ago.'
27. My pay has not increased from the rate fixed two years ago.
28. The servant struck in with the remark that Mr. Lee was out one hour ago.
29. Grandmother has a good memory;she can remember things which happened many years ago.
30. He taught physics to the students at a college ten years ago.