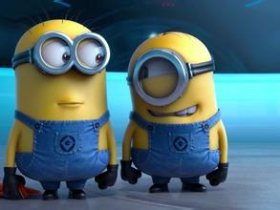 Random good picture Not show
1 The reasonable man adapts himself to the world; the unreasonable one persists in trying to
adapt
the world to himself.

2 The reasonble man adapts himself to the world; the unreasonable man persists in trying to
adapt
the world to himself, Therefore all progress depends on the unreasonable man.

3 The author is going to adapt his stories for television.
4 She knew how to adapt herself.
5 I suggested he should adapt himself to his new conditions.
6 It is really hard for Jim to adapt to the new environment.
7 You should adapt yourself to the new class.
8 All living organisms have to adapt to changes in environmental conditions.
9 The children are finding it hard to adapt to the new school.
10 The reasonable man adapts himself to the world. The unreasonable one persists in trying to adapt the world to himself.
11 He is going to adapt his play for television.
12 It's amazing how quickly people adapt.
13 He added philosophically that one should adapt oneself to the changed conditions.
14 We have had to adapt quickly to the new system.
15 It took him a while to adapt himself to his new surroundings.
16 Yulan magnolia can adapt to a variety of soils.
17 When I adapt something I translate from one meaning to another as faithfully as I can.
18 The scriptwriter helped him to adapt his novel for the screen.
19 You must adapt to the norms of the society you live in.
20 Businesses must adapt to change or stagnate.
21 All organisations need to adapt to changed circumstances.
22 The designing institute has been revamped recently to adapt itself to the new developing circumstances.
23 They have had to adapt themselves to a war economy.
24 A large organization can be slow to adapt to change.
25 We need to assess the new situation and adapt accordingly.
26 He maintains Islam must adapt to modern society.
27 Some carers and dependants find it difficult to adapt to a role reversal .
28 The world will be different,[www.Sentencedict.com] and we will have to be prepared to adapt to the change.
29 When you go to a new country, you must adapt yourself to new manners and customs.
30 To remain competitive the company has to be able to adapt to the changing marketplace.