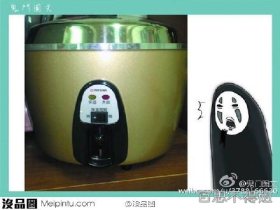 Random good picture Not show
1. You are a lucky boy to have your very own boat.
2. You can keep this book for your very own.
3. Order your very own Confidential Rubber Stamp today!
4. Turn any party into a Poker party with your very own mobile Blind timer!
5. Your dream Christmas - present: Your very own utility belt.
6. Your emotions are your very own GPS (Global Positioning System), a rock-steady, unfailing and unerring "personal navigational device" to get you where you want to go.
7. Fortunately, you have your very own massage therapist with you at all times -- your hands!
8. Follow the directions below to get your very own live eliminator!
9. To get stuff to your very own PC or Macintosh, you have to download it.
10. In just 5 minutes, you can get your very own URL shortener set up and working.
11. You now have your very own personalised intensive hair treatment formula, and your aim is to use this as part of your regular hair maintenance routine.
12. The shoots will turn green in the sunlight and grow into your very own date palm.
13. And some day you will meet a wonderful guy and get your very own happy ending.
14. Beat the bosses in the mini-games and turn the fast food business in the big city into your very own success story in this addictive and tasty time management game!
15. Take a tour with a Big Apple Greeter Explore New York's unique neighborhoods with your very own local tour guide, a "real" New Yorker.
15. Sentencedict.com is a online sentence dictionary, on which you can find excellent sentences for a large number of words.
16. When you sign up, you adopt an animated penguin to chat to friends, play games, explore, collect coins and even personalise your very own igloo.
17. Oh, Amanda. When will they allow you to have a ducking stool all of your very own?
18. And you can get the ultimate in customer service from your very own Mary Kay Independent Beauty Consultant.
More similar words:
my very own,
everyone,
every other,
every other day,
every other week,
take delivery of,
recovery operation,
every once in a while,
strain every nerve,
curve,
purvey,
survey,
incurve,
s-curve,
curved,
surveil,
recurve,
ayurveda,
purveyor,
curve ball,
resurvey,
surveyor,
load curve,
life curve,
surveying,
sine curve,
plane curve,
normal curve,
supply curve,
curved beam.