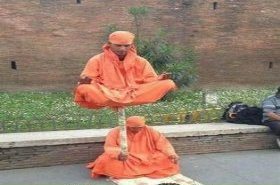 Random good picture Not show
1) Endill noticed he was standing beside a thick wooden pole.
2) The decline in the demand for wooden poles has been accelerated by the frequent use of metal poles.
3) Tie him to a wooden pole, oil him all over, then have your wicked way with him...
4) A long, heavy wooden pole tossed end over end as a demonstration of strength in Scottish highland games.
5) There's a copper hoop on top with wooden pole, and under stalk there's an iron mortise.
6) They ground the grain into flour with the wooden pole .
7) They ground the grain into flour with a wooden pole.
8) In one corner of the grounds, a 13-year-old boy is busy sawing wooden poles in half.
9) The floor was of bare earth, and a ring of wooden poles supported the roof.
10) Nervously, I moved forward, fumbling round the battlements until I came to a protruding wooden pole.
11) There are no telephones, no fire hydrants, only a scattering of street lights on lonely wooden poles.
12) Windows are draped with matching curtains, simply suspended on plain wooden poles.
13) Consisting of a rudimentary metal tube mounted on a wooden pole and awkwardly ignited, this basic design left little room for aiming.
14) Women chopped tall grass with hand-held scythes,[http://sentencedict.com/wooden pole.html] loading the green stuff into wire baskets balanced on either end of a long wooden pole carried across their shoulders.
15) They were shrines with little altars, maybe cultic pillars, and wooden poles: asherah the word for a wooden pole that's used in the Bible is asherah.
16) Washington — Four brightly dressed men climb to the top of a tall wooden pole and launch themselves off a narrow platform.
More similar words:
wooden,
woodenly,
woodenware,
wooden leg,
wooden spoon,
wooden horse,
wood engraving,
wooded,
good enough,
open port,
davenport,
chickenpox,
chicken pox,
open position,
break-even point,
non-polar,
nonpolar,
garden pea,
unpolished,
wood,
garden plot,
stolen property,
woolen,
unpolluted,
woody,
woods,
garden plant,
garden party,
woolens,
opinion poll.