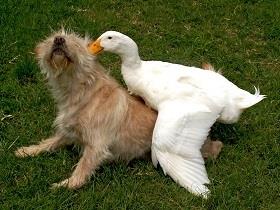 Random good picture Not show
1. We are recruiting a sales manager with responsibility for the European market.
2. My hon. Friend the Minister with responsibility for immigration matters met a delegation from various refugee groups yesterday.
3. The difficulties which arise through employment of staff with responsibility for young children should be recognised from the outset.
4. Staff with responsibility for student welfare should be given training to acquire counselling skills.
5. The league was charged also with responsibility for collective security, so that individual states could embark on a programme of disarmament.
6. In London there are thirty-two London Boroughs, with responsibility for all the major services.
7. Mankind is charged with responsibility for the care of creation as a steward is given charge over the property of another.
8. A central government would remain in Sarajevo with responsibility for defence, foreign policy and trade.
9. The front end a monitoring adapter with responsibility for capturing and transmitting the on - site environment data.
10. The Inspection Check Sheet Engineer is with responsibility for organization the TCF inspection, end of line inspection, drive test, vehicle inspection, and issue the vehicle certificate.
11. Total Employee Involvement with responsibility for per Facility Best Safety Practices ( BSPs ) in Employee Accountability.
12. Employee Involvement with responsibility for EHS per Facility Best Safety Practices ( BSPs ) in Management Responsibilities - see BSPs.
13. Organizations are usually managed vertically, with responsibility for the intended outputs being divided functional units.
14. It was charged with responsibility for getting defense production into high gear.
15. Deveop a StreamMedia play system with responsibility for receivings disencrypting, decoding, playing StreamMedia data , receivings parsing playbill data and receiving[sentencedict.com/with responsibility for.html], parsing authorization data.
16. Two years later she gained paid work as an advocacy coordinator with responsibility for recruiting and training volunteers.
17. In the various comments made by Lord Arran, as Minister with responsibility for agriculture, there are signs of this dilemma.
18. Teaching, communication and pastoral skills are also needed by those with responsibility for the training and direction of others.
19. Djindjic told a rally at Republic Square that Milosevic was trying to lumber the police with responsibility for failed government policy.
20. Company Human Resource Policies - a two-and-a-half-day programme for those directors concerned with human resources and with responsibility for leading strategic change.
21. It has once again become a leading instrument of government, with responsibility for coordination, planning and implementation and conduct of policy.
22. I know that in this regard my feeling will be echoed by my hon. Friends with responsibility for Bristol constituencies.
More similar words:
bear responsibility for,
responsibility,
irresponsibility,
lead responsibility,
joint responsibility,
civic responsibility,
area of responsibility,
responsibility audit,
legal responsibility,
social responsibility,
responsibility center,
sense of responsibility,
bear the responsibility of,
individual responsibility,
financial responsibilities,
responsibly,
responsible,
persons responsible,
responsible for,
irresponsibly,
irresponsible,
sensibility,
tensibility,
be responsible for,
defensibility,
expansibility,
extensibility,
insensibility,
suspensibility,
distensibility.