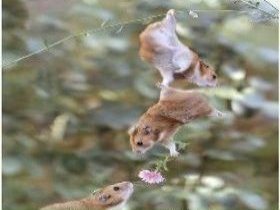 Random good picture Not show
1. The attack of the tiger on the wild ass, the attack of the spider on the fly.
2. A wild ass used to the wilderness, that snuffeth up the wind at her pleasure; in her occasion who can turn her away?
3. A lion and a wild ass entered into an alliance that they might capture the beasts of the forest with the greater ease (1).
4. For they are gone up to Assyria, a wild ass alone by himself: Ephraim hath hired lovers.
4. Sentencedict.com try its best to collect and create good sentences.
5. Fine. The wild ass boy came home to his wild ass mother.
6. The lion agreed to assist the wild ass with his strength, while the wild ass gave the lion the benefit of his greater speed.
7. Who hath sent out the wild ass free? or who hath loosed the bands of the wild ass?
8. The donkey is a domesticated form of the African wild ass.
9. The no-man area is a paradise of wildlife, such as wild ass, wild horse, Tibetan antelope, Mongolian gazelle, blue sheep, and Tibetan pheasant. It is rich in plants and mineral resources too.
10. Burro is a demeaning name . Technically , it's called a wild ass.
More similar words:
as bold as brass,
as old as Adam,
make so bold as to,
as old as the hills,
child abuse,
wild,
wilde,
wildly,
wilder,
wild ox,
wildcat,
run wild,
wild dog,
wilding,
wild man,
wild pink,
wild card,
wild boar,
wild goat,
wild-card,
wild oats,
wild sheep,
wild rice,
wild-eyed,
wildlife,
semi-wild,
wildcard,
wild duck,
wildfire,
wildness.