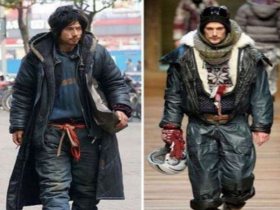 Random good picture Not show
1. Basically the whole rest of the season is relationship roulette.
2. Now, the whole REST URI is available by concatenating the base URI and the rest resource.
3. And he struggled withsleeplessness the whole rest of his life, although this issue was oftenhard to separate from his other ailments — including severe depression, chronic alcoholism and diabetes.
4. However, that is such a person, but filled with my whole rest of his life.
5. "The uptake of Android in China was phenomenal; they were way ahead of everyone else, and the whole rest of the field has followed, " Swift says.
6. Then, the picture of devourer in the crystalloid is swelling into the whole rest space, telling the audios that the devourer is landing slowly to the world of the photographer.
7. The superpower already spends nearly as much on its armed forces as the whole rest of the world.
8. Ordinarily, if a wind-deer is at all frightened in a particular place,(sentencedict.com) he will not return for the whole rest of his life!
9. I am disappointed at your report. How can you forget about India! We own the whole rest of the world.
10. Boy, is that going to be important for the whole rest of the course.
11. I am a wonderful, single man with a heart of gold, a man you would love to meet and even spend the whole rest of your life with.
12. Only four classes in the morning, afternoon is a whole rest.
More similar words:
clerestory,
hypercholesterolemia,
choler,
cholera,
choleric,
wholesaler,
familial hypercholesterolemia,
whole step,
vested interest,
cholestasis,
cholesterol,
preschooler,
cholesteatoma,
ldl cholesterol,
hdl cholesterol,
wrestler,
the rest,
here's to,
for the rest,
everest,
the merest,
interest,
sumo wrestler,
glucose tolerance test,
mt. everest,
renewable resource,
tangible results,
interested,
perestroika,
among the rest.