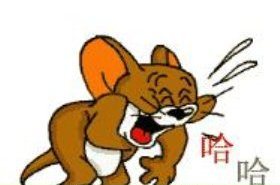 Random good picture Not show
1. She dressed up as a clown with a white face and red nose.
2. The dramatic effect was heightened by her black dress and dead white face.
3. He's hypnotized by that black hair and that white face.
4. Her great white face bore down on mine.
5. His white face was spiteful(sentencedict.com), threatening and suggestive.
6. My pain increased, as what color was left in my white face drained away.
7. Immediately upon their entrance, they were washed by a shoal of white faces gazing at them from behind cold masks.
8. Gilbert uttered a strangled cry and leapt to his feet with shadow reflections of crawling rain on his spectrally white face.
9. For poor blacks, without money to move, living in an inner-city ghetto can mean days without seeing a white face.
10. Then she waited with a slight frown on her pale white face, as if she might learn something by waiting.
11. He looked at her white face and the dark fear in her eyes and felt a brute.
12. Mr White Face continued to sit cross-legged, gazing up at me, his tusked countenance quite inscrutable.
12. Wish you will love sentencedict.com and make progress everyday!
13. He's got long fair hair and a little white face too.
14. He saw their white faces and felt their cold hands.
15. An image of a white face under a white fedora.
16. Jack, already immune to death, let their white faces drift from his memory.
17. The ambulance doors closed out the white face of my recently acquired 17-year-old husband.
18. Around the bar, the sweating, red and white faces of the male tourists turn upwards in salacious worship.
19. I glimpsed Mathilda's white face then ran into the gallery, pushing open the door to the solar.
20. At her lack of response, he turned the yellowing beam of the flashlight on her white face.
More similar words:
whiteface,
white fox,
whitefly,
whitefish,
white flag,
white feather,
white fungus,
show the white feather,
white supremacist,
facing,
whitening,
surfacing,
resurfacing,
interfacing,
artefact,
self-effacing,
volte-face,
white,
whitey,
whiten,
whites,
whited,
white-out,
white out,
off-white,
whiteout,
non-white,
nonwhite,
calefacient,
liquefacient.