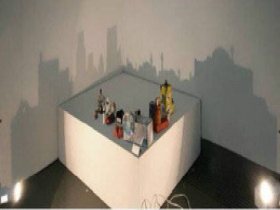 Random good picture Not show
1, In this test, the best addition of wheat gluten is 4 %.
2, The extractions of glutenin and gliadin from vital wheat gluten were investigated.
3, The production , properties, research and application of wheat gluten are reviewed in this paper.
4, Wheat flour, wheat starch, wheat gluten and middlings are all good quality natural binders for aquatic feed pelleting.
5, How did the melamine wind up in the wheat gluten? Investigators still don't know.
6, In this article , succinylated wheat gluten was used in cake.
7, How did the melamine wind up in the wheat gluten?
8, The tainted wheat gluten was reportedly found in food for dogs and cats in North America.
9, For improving functionalities of wheat gluten protein, its physical modification by ultrasonic was studied.
10, And if the wheat gluten was , officials said, it wouldn't have been tested for melamine.
11, Wheat gluten quality is an important factor of wheat processing suitability and has been a focus subject in the field of wheat quality genetic improvement research.
12, Wheat gluten acts as both thickener and coalescent in waterborne interior emulsion coatings.
13, In order to obtain the wheat peptides ,[http://sentencedict.com/wheat gluten.html] vital wheat gluten hydrolyzed by pepsin in this experiment.
14, The low molecular weight glutenin subunit ( LMW - GS ) is the main component of wheat gluten.
15, The agency says it is also testing all shipments of wheat gluten from China.
16, So one theory is that it may have been added to the wheat gluten on purpose.
17, Edible films with desirable oxygen permeability can be prepared from wheat gluten under certain conditions.
More similar words:
wheat germ,
gluten,
wheatgrass,
sweat gland,
wheaten,
gluteus,
gluteal,
gluteus muscle,
gluteus maximus,
wheat,
wheatear,
buckwheat,
wheat flour,
whole-wheat,
wheat rust,
wheatfield,
wheat field,
absoluteness,
resoluteness,
whole wheat bread,
All is not gold that glitters,
moth-eaten,
latent heat,
eating utensil,
heat energy,
heat engine,
glut,
glutted,
glutton,
gluttony.