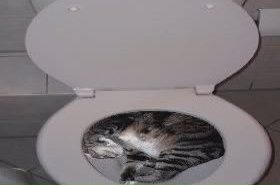 Random good picture Not show
1. The weather station warned that a storm was coming.
2. An automatic weather station feeds information on wind direction to the computer.
3. The weather station warned of severe snowfalls ahead.
4. The weather station issued a warning for severe thunderstorms.
5. In addition, some improvements have been made to weather station linkages.
6. Another was at a newly established weather station atop Mauna Loa in Hawaii.
7. There were also weather station workers near us and ready with the guns to scare the bear away.
8. His father works at the weather station.
9. Coupled with real-time monitoring devices and mini weather station on the line, it provides basis for dispatching operators to control line load.
10. For example , Pantilt of digital control, Camera, Weather station and so on.
11. A weather station has been set up at the summit.
12. West Island Weather Station - Fairhaven, Massachusetts, USA.
13. The automatic weather station can provide the important information for science research, the weather information and the weather analysis.
13. Sentencedict.com is a sentence dictionary, on which you can find excellent sentences for a large number of words.
14. Nevertheless, the pockety and limited weather station in the world can hardly meet the demand of the study of the law of the change of LST.
15. This is the north pole weather station.
16. The weather station has forecast tomorrow weather.
17. There was nothing yet for satellite cameras to pick up and relay to the weather station.
18. For the purpose of monitoring mesoscale short-range disastrous weather, an automatic weather system is designed, which consists of an automatic weather station, a relay station and a central station.
More similar words:
power station,
booster station,
transfer station,
nuclear power station,
observation station,
weather condition,
weather prediction,
action station,
in all weathers,
station,
statute of limitation,
statute of limitations,
stationer,
stations,
superstate,
tv station,
gustation,
outstation,
way station,
gestation,
stationery,
at station,
substation,
generating station,
weather satellite,
overstate,
television station,
aid station,
forestation,
gas station.