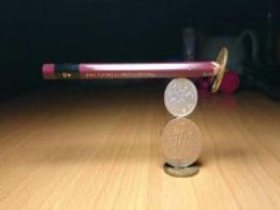 Random good picture Not show
1. Sir Walter Scott once said he was honoured to be a mere twig on the Swinton family tree.
2. Sir Walter Scott was a famous british writer.
3. Walter Scott discovered a way to make extra money.
4. Sir Walter Scott was a famous British writer.
5. Loch Lomond had also bewitched Sir 24)Walter Scott, the famous author of Rob Roy and Lady of the Lake, who set both of his best-selling novels right here, on the banks of Loch Lomond.
6. Respect was mingled with surprise ( Sir Walter Scott ).
7. Why is Sir Walter Scott so hard to read now, and Jane Austen not?
8. The greatest novelist of the 19th Century, Sir Walter Scott, was given the title of "king of blockheads" and was made to wear a dunce cap for a whole month.
9. Sir Walter Scott was a novelist, poet, historian, and biographer who is often considered the inventor of historical novel.
10. Sir Walter Scott began using the word in the 1822 in his book The Pirate, more than one thousand years after the Viking invasions.
11. Sir Walter Scott, in his Letters on Demonology and Witchcraft, quotes the following story from an old work, entitled Sadducismus Triumphatus, by Joseph Glanville, printed at Edinburgh in 1700.
12. Busts and monuments remind us of William Shakespeare, Walter Scott and many others.
13. The copious footnotes to the recipes in this book were believed by his contemporaries to have been written by Sir Walter Scott.
13. Sentencedict.com is a online sentence dictionary, on which you can find excellent sentences for a large number of words.
14. "The ruins of the ancient church seemed actually to rock and threaten to fall" (Sir Walter Scott).
15. "I am contented to subscribe to the opinion of the best-qualified judge of our time" (Sir Walter Scott).
16. Or follow in the footsteps of Rob Roy and Walter Scott through the Trossachs to soak up "the scenery of a fairy dream", as Scott described it.
17. Among these I found a few paper-covered books, the pages of which were curled and damp: The Abbot, by Walter Scott, The Devout Communicant and The Memoirs of Vidocq.
18. Me, I had stopped praying not long after I had read The Talisman, by Sir Walter Scott.
19. The two major novelists of the Romantic period are Jane Austen and Walter Scott.
20. The path was altogether indiscernible in the murky darkness which surrounded them(Sir Walter Scott.
21. One hour of life, crowded to the full with glorious action. is worth whole years of those mean observances of paltry decorum(Sir Walter Scott.
22. "He walked on, sucking his cigar, and apparently in as abstracted a mood as Mr. Cargill himself" (Sir Walter Scott).
23. The city could point to literary greats including Sir Arthur Conan Doyle, Sir Walter Scott, Robert Louis Stevenson and Robert Burns, who all lived and wrote in Edinburgh.
More similar words:
butterscotch,
walter,
walter reed,
walter mitty,
walter raleigh,
walter lippmann,
scottish terrier,
sir walter raleigh,
scott,
scottie,
prescott,
scottish,
dred scott,
scott joplin,
underscore,
winfield scott,
scottish gaelic,
helter-skelter,
francis scott key,
cotter,
f. scott fitzgerald,
alter,
cotter pin,
optical telescope,
terra-cotta,
terracotta,
terra cotta,
falter,
salter,
halter.