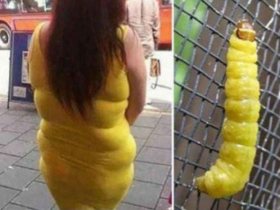 Random good picture Not show
1. Called when a visual aspect of an owner-draw child button control, combo-box control, list-box control, or menu needs to be drawn.
2. Every visual aspect of a character is thereby changeable at any time after character creation except species and gender.
3. "The most striking visual aspect of Hyperion is its sponge-like appearance, which is unlike any other object imaged to date, " they report.
4. There is no visual aspect to radio reporting.
5. Bleeding complication of the patients, the visual aspect and the pressure of die extracorporeal circuits were observed.
6. But it is the less visual aspect of this disaster the threat of nuclear fallout that has activists in Hiroshima sounding the call for a change in Japan's approach to its supply of electricity.
6. Wish you can benefit from our online sentence dictionary and make progress every day!
7. Tony went back to his past trip again, this time concentrating on the visual aspects of an air stewardess.
8. "It is Cameron's narrative choice, " he continued, "as he is aware of the fact that the visual aspect widely compensates for this lack."
9. The first is that it separates design elements from content, which ultimately meant that there would be greater distinction from the visual aspect of a web layout and its content.
10. On its way, it expanded significantly in function, role, and visual aspect.
11. This article is about reading popular music from the visual aspect and found the method of it.
12. Therefore I worked on several models and different graphic styles in order to find the best visual aspect.
13. This member function is called by the framework when a visual aspect of an owner-drawn status bar changes.
More similar words:
visual inspection,
visual angle,
visual acuity,
aspectual,
visual,
visually,
nonvisual,
visualize,
visualise,
visualiser,
visualized,
visualised,
visualizer,
televisual,
visual range,
audiovisual,
visual check,
visual field,
audio-visual,
visual image,
visual cortex,
visual system,
visual signal,
as per usual,
visualisation,
visual display,
visual literacy,
visualization,
visual modality,
visual perception.