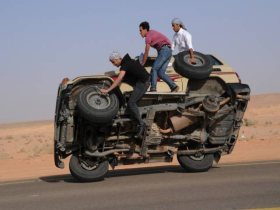 Random good picture Not show
1. A connection pool is simply a collection of preallocated database connections that can be reused and released by each "virtual connection" thread.
2. Each additional area must have a direct or virtual connection to the backbone OSPF area.
3. Permanent Virtual Connection(PVC) is the term that describes that path data takes through a virtual network.
4. These connections can be divided into two types:permanent virtual connection(PVC) and switched virtual connections(SVC).
5. In ATM terminology, it is called a switched virtual connection.
6. Source port: The port number assigned to the virtual connection on the connection-initiating host.
6. Sentencedict.com is a sentence dictionary, on which you can find nice sentences for a large number of words.
7. VCI?Virtual Connection Identifier?
8. Many dynamic experiments have shown that sockets in a proper angle can reduce self-stress and avoid virtual connection and fire striking.
9. Most networks combine IP with a higher-level protocol called Transmission Control Protocol (TCP), which establishes a virtual connection between a destination and a source.
10. The on-site test results indicate that energy meter's neutral point virtual connection has a great effect on PT secondary voltage drop.
11. Your words contain no addressing information, as a point-to-point virtual connection exists between both ends of the call, and the connection itself implies a particular source and destination.
12. Many dynamic experiments have shown that sockets in a proper angle can reduce self-stress and prevent virtual connection and fire striking.
More similar words:
virtual corporation,
connection,
no connection,
reconnection,
disconnection,
connectionism,
data connection,
connectionless,
in this connection,
connection point,
cross connection,
interconnection,
virtualization,
ground connection,
network connections,
business connection,
persistent connection,
well-connected,
virtual,
connective,
connecting,
virtually,
connecticut,
connectivity,
connecting rod,
disconnecting,
virtualized,
connecting wire,
connecting line,
virtual image.