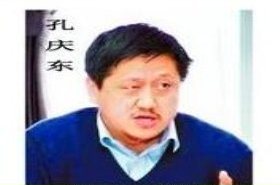 Random good picture Not show
1. She cites both T.S. Eliot and Virginia Woolf in her article.
2. Virginia Woolf and dialogism suit me just fine.
3. No plodding academic tome, this Virginia Woolf is, like its subject, smart, pithy, engaging.
4. Virginia Woolf thought him charming, especially because he offered her extra helpings of chocolate roll.
5. Who's Afraid of Virginia Woolf?
6. I'd like to borrow a book by Virginia Woolf.
7. Virginia Woolf: I am ungrateful?
8. Virginia Woolf, one of the greatest stream - of - consciousness writers, an eminent contribution to literature writing and criticism.
9. Virginia Woolf, the British novelist, was concerned about society, devoting herself to pursuing the inner world of roan and philosophy of life.
10. Vincent van Gogh and Virginia Woolf have been linked with bipolar disorder.
11. In order to describe the characters mind, Virginia Woolf employs such techniques as internal analysis and internal monologue.
12. Virginia Woolf is one of the most prominent writers in English literature.
13. Virginia Woolf, an English woman writer, is the forerunner of feminism.
14. Virginia Woolf: Did it matter, then, she asked herself, walking toward Bond Street.
15. As a 20 th century novelist, Virginia Woolf is both an inheritor and an innovator.
16. Virginia Woolf ( 1882 - 1941 ) is a great female writer of the 20 th century in England.
17. Virginia Woolf: We return to the place we came from.
18. Virginia Woolf: If I were thinking clearly? If I were thinking clearly?
19. Virginia Woolf, the famous English authoress in the end of 20th century, is one of the most important representatives of the stream-of-consciousness novel, and also a feminism critic.
19. Sentencedict.com is a online sentence dictionary, on which you can find excellent sentences for a large number of words.
20. Irritated, she gives us a check and returns to her Virginia Woolf paperback.
21. In The Hours, Nicole Kidman plays the famous writer Virginia Woolf.
22. Taylor won Academy Awards for her role in "Who's Afraid of Virginia Woolf?" and "Butterfield 8."
23. Her two best actress Oscars were awarded for Butterfield 8 in 1960, and for her portrayal of a foul-mouthed alcoholic in Who's Afraid of Virginia Woolf? in 1967.
24. Phyllis . Woman of Letters : A Life of Virginia Woolf. New York: Oxford University Press, 1978.
25. Mrs Dalloways is one of the typical works on stream of consciousness by Virginia Woolf.
More similar words:
virginia,
virginian,
west virginia,
virginia beach,
virginia creeper,
virginity,
virgin islands,
virgin,
virginal,
virgin mary,
virgin forest,
virgin birth,
blessed virgin,
virgil,
woolf,
miniature golf,
arginine,
carthaginian,
ammonia water,
virgo,
virga,
see a wolf,
sea wolf,
diminishing marginal utility,
balsa wood,
wool,
wooly,
a wolf in sheep's clothing,
woolly,
woolen.