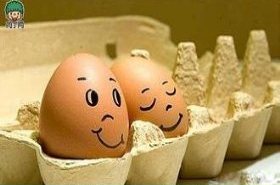 Random good picture Not show
(1) All video equipment is on sale today and tomorrow.
(2) Thieves stole all the video equipment from the college.
(3) You could rent office space and video equipment there.
(4) And they presented him with video equipment they bought for a children's charity.
(5) The technique uses video equipment which produces a three dimensional impression.
(6) Don't buy any video equipment without a reliable guarantee of maintenance and repair services.
(7) The effect results from technical limitations in the video equipment.
(8) Do you have home video equipment home?
(9) Through use of video equipment[sentence dictionary], telephone conferences and other technologies to ensure remote implement effective audit.
(10) PC can detect which contains video equipment, as well as whether there are mobile devices.
(11) Markets areandand categorized as: Video Equipment, Audio Equipment, Computer Products , Telephone Equipment, and Personal Products.
(12) Sansui planned to broaden its product range to include video equipment.
(13) Thomson has managed to hold its own on some soil, but it has done lamentably in selling domestic video equipment.
(14) Unmarked police cars will be patrolling the county's roads and using video equipment to catch the culprits.
(15) When Control acknowledged his message, he was told not to leave until he had retrieved the video equipment from Beirut.
(16) The new law was principally designed to deal with thefts of bicycles and video equipment, which quickly lose their value.
(17) Our company, with a powerful technical force, exclusively produces laser audio - video equipment of quality guaranteed.
(18) Progressive scanning has a number of advantages, including greater clarity and the ability to interface more easily with computer-based video equipment.
More similar words:
equipment,
golf equipment,
major equipment,
office equipment,
list of equipment,
sports equipment,
equipment failure,
welding equipment,
control equipment,
obsolete equipment,
peripheral equipment,
delivery equipment,
emergency equipment,
electronic equipment,
equipment maintenance,
broadcasting equipment,
photographic equipment,
video editor,
shipment,
transhipment,
transshipment,
prompt shipment,
partial shipment,
equipotential,
equip,
debt-to-equity ratio,
equipt,
re-equip,
equip for,
requirement.