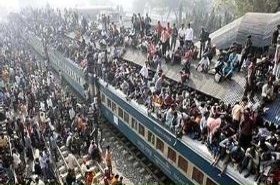 Random good picture Not show
1. Stealing the most valuable goods is autocycle.
2. Conspicuous consumption of valuable goods is a means of reputability to the gentleman of leisure.
3. They discovered various chattels and valuable goods in the abandoned house.
4. "Conspicuous consumption of valuable goods is a means of repuability to the gentleman of leisure" (Thorstein Veblen).
5. As for valuable goods shipped by sea , the shipping company will charge an ad valorem rate.
6. The free market forces mortal men to act like alchemists; they must turn base materials into more valuable goods.
7. The con man used a bogus credit card to buy many valuable goods.
8. Just - in - Time can provide you specific insurance service for document, package,[Sentence dictionary] private cargo and valuable goods.
9. When all guests left, you should lock all the valuable goods, cut off all the power and then come with other staff gather to the parking outside Hotel lobby to call the roll.
10. We must be alert when we sleep and watch over the valuable goods in the garage.
More similar words:
durable goods,
dutiable goods,
valuable,
valuables,
evaluable,
invaluable,
valuableness,
tangible goods,
most valuable player,
valuably,
free goods,
get the goods,
piece goods,
white goods,
future goods,
duty free goods,
exchange goods,
deliver the goods,
defective goods,
collective goods,
intermediate goods,
dutiable value,
rateable value,
valuate,
reasonable value,
valuator,
evaluate,
devaluate,
evaluator,
valuation.