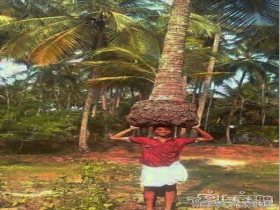 Random good picture Not show
1) They had established a running diagnosis of Rift Valley fever, dengue or the dreaded Ebola.
2) Human cases of Rift Valley fever (RVF) in Sudan have decreased continuously in recent weeks.
3) Human cases of Rift Valley fever (RVF) continue to occur in Sudan, with more than 221 cases reported in the last two weeks.
4) Human cases of Rift Valley fever (RVF) continue to occur in Sudan.
5) Reported outbreaks of Rift Valley Fever (RVF) among animals began on 18 January 2007 with the first human case reported at the beginning of February 2007 in Arusha region.
6) Rift Valley fever is also a threat that is spreading.
7) Rift Valley fever in Africa: Major outbreaks are usually associated with rains, which are expected to become more frequent as the climate changes.
8) Diseases such as malaria, dengue fever and Rift Valley fever — transmitted by insect vectors — are endemic in many parts of the developing world and kill millions of people each year.
9) Rift Valley fever (RVF) is a viral zoonosis that primarily affects animals but also has the capacity to infect humans.
10) Most human infections with Rift Valley fever are caused by direct or indirect contact with diseased animals.
11) In 1977/1978 a major Rift Valley fever epidemic in Egypt resulted in 200,000 human cases and 600 fatalities.
12) It was, at the time, the biggest recorded outbreak of Rift Valley fever in east Africa.
13) As of 21 December 2006, the Ministry of Health, Kenya has reported 12 cases with 11 deaths of Rift Valley Fever in the North Eastern province in Kenya.
14) The American Academy of Microbiology estimates that about 200, 000 Americans go down with valley fever each year, 200 of whom die.
15) The region is known to be endemic for many health problems, including cholera, diarrhea, malaria, shigellosis, Rift Valley fever, measles, meningitis and malnutrition.
16) More than 25 human samples have proved positive for Rift Valley fever by PCR or ELISA testing.
17) There have never been Scrapie, Bovine spongiform encephalopathy, African horse sickness, African swine fever, Vesicular stomatitis,[http://sentencedict.com/valley fever.html] Lumpy skin disease and Rift Valley fever in China.
18) It was, at the time, the biggest recorded outbreak of Rift Valley fever in east Africa. Some 100,000 stock animals succumbed and about 90,000 people were infected—hundreds fatally—in five countries.
19) The SHOC continues to support crisis response during disease outbreaks including avian influenza, cholera and Rift Valley fever as well as other acute public health crises.
20) Many different species of mosquitoes are vectors for the Rift Valley Fever ( RVF ) virus.
21) With drought comes famine, while heavy rain leads to an increased risk of malaria, Rift Valley fever and outbreaks of cholera.
22) As of 12 January 2007, 220 suspected cases, including 82 deaths of Rift Valley Fever virus (case-fatality ratio 37.2%) have been reported in North Eastern Province and Coast Province, Kenya.
23) There is evidence linking ENSO to malaria in Latin America, rift valley fever in east Africa, and dengue fever and its more lethal form, dengue hemorrhagic fever, in Thailand.
24) The Kenyan Ministry of Health is carrying out clinical case management, and Rift Valley Fever wards have been established in Garissa Provincial Hospital as well as in Ijara district.
More similar words:
hay fever,
valley,
fever,
q fever,
feverfew,
fevered,
ruhr valley,
rift valley,
valley girl,
gold fever,
feverish,
death valley,
run a fever,
silicon valley,
lassa fever,
fever pitch,
feverishly,
lily of the valley,
yellow fever,
scarlet fever,
dengue fever,
great rift valley,
enteric fever,
typhoid fever,
seldom if ever,
puerperal fever,
glandular fever,
rheumatic fever,
motley fool,
ebola hemorrhagic fever.