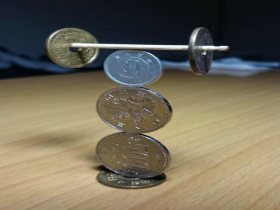 Random good picture Not show
(1) Press Home Home up arrow. 2. Place the cursor on the word origin in the first paragraph.
(2) For a complete forward search, press Home Home up arrow to reach the first page before pressing F2.
(3) Press Home Home up arrow to place the cursor at the beginning of the document. 5.
(4) To scroll back up, click on the up arrow.
(5) Note: In most shells, when you press the up arrow key, the entire multi-line entry is redrawn on a single, long input line.
(6) You can also use the Up Arrow and Down Arrow keys.
(7) Hit the up arrow or mouse over the top part of the screen. Sentencedict.com
(8) The up arrow key is forward, and the down arrow key is backward.
(9) Cursor control keys have an up arrow, a down arrow, a left arrow, and a right arrow.
(10) Up arrow can now be used when placing a house from the library.
(11) If the user presses the Up Arrow or Down Arrow key, the global cursor variable is incremented/decremented accordingly.
(12) Move the magnified area up by holding down the mouse button on the up arrow and stop at row 39.
(13) In the current directory, type ./effectv -channel 1 and press the up arrow key to cycle through the effects.
(14) To allocate points to an attribute , increasing its ranking, click the up arrow.
(15) When you hit the Play button, the character will start walking in place when you hold the up arrow key and return to the idle pose when you release it.
(16) To kick out of a pike , release the Up Arrow Key.
More similar words:
sparrow,
house sparrow,
farrow,
arrow,
harrow,
barrow,
narrow,
darrow,
marrow,
yarrow,
kick up a row,
farrowing,
narrowly,
down arrow,
narrow way,
arrow key,
narrowed,
arrow head,
narrowband,
narrow down,
left arrow,
bone marrow,
narrow band,
narrowness,
arrowroot,
red marrow,
arrowhead,
narrowing,
narrow bed,
harrowing.