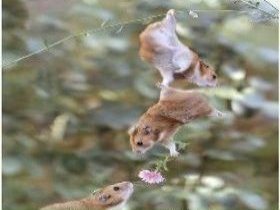 Random good picture Not show
1. Now the payments will go into the Universal Bank accounts, but can be collected over the counter at post offices.
2. The vast universal bank agreed to buy Bear Stearns for $236m, a fifth of the value of its shiny headquarters office block.
3. Barclays, a British universal bank, is picking at the carrion of Lehman Brothers.
4. The EU bank is the universal bank, so it is very complicated to describe the integration process.
5. For shareholders, too, the universal bank may offer false comfort.sentencedict.com
6. "The universal bank is the regulatory equivalent of the super-senior mortgage-backed bond, " says one analyst.
7. The country's other nationwide universal bank, Wells Fargo, is scheduled to release its first-quarter figures on April 21st.
8. Speaking commonly, there are two kinds of modes that can achieve financial mixed management: "universal bank system" of European continent countries and "financial holding company system" of USA.
9. BHF is a small universal bank with corporate-lending, corporate-finance and proprietary-trading operations.
10. But, John Reed, who as head of Citicorp forged the deal with Weill's Travelers Group, commented recently that the universal bank model didn't work.
11. The Great Depression ended this imitative surge in which the universal bank appeared to triumph.
12. But most investment banks do not have the luxury of also being a big universal bank.
13. By an unfortunate coincidence, the Macmillan Committee produced its report on July 13, 1931, the day that Germany's most dynamic universal bank, the Darmst?dter Bank, failed.
More similar words:
universal,
universally,
universality,
universalize,
universalist,
universalism,
universal time,
universal donor,
universal postal union,
universalistic,
universal joint,
universal access,
universal grammar,
universal language,
universal property,
universal solvent,
universal suffrage,
anniversary,
universe,
university,
university of vermont,
closed universe,
wedding anniversary,
local bank,
brown university,
open university,
yale university,
duke university,
oxford university,
central bank.