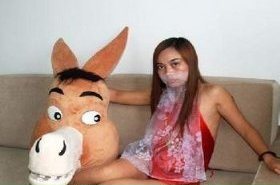 Random good picture Not show
1. He called on United States President Bush to intervene on their behalf.
2. We have nothing to the United States President said.
3. The former United States President Jimmy Carter has held talks in Havana with the Cuban leader Raul Castro.
4. The former United States President Jimmy Carter on a visit to Cuba has strongly criticised American policy towards the island.
5. He also said the United States President Barack Obama was condemning "the cousins and extended family of his own daughters to be destroyed to preserve the interests of the few".
6. With his eight-month presidency seemingly weakening, United States President Barack Obama struck.
7. Barack Obama was speaking as both the United States president and a previous peace prize laureate.
8. United States President Abraham Lincoln from childhood have an inferiority complex, he is overcome by self- deprecating self-esteem, develop their own self-confidence.
9. Later today, Wolfowitz will join former United States president, Bill Clinton, at a meeting on tsunami reconstruction.
10. A photographer has snapped United States President George W Bush apparently writing a note to ask whether a toilet break is possible during a United Nations meeting.
11. Lincoln, McCarthy said, was the only United States president to hold a patent, which might have explained his great respect for science.
12. United States President Barack Obama stepped off the airplane. His wife Michelle followed him.
13. United States President Woodrow Wilson once said, "Friendship is the only cement that will ever hold the world together.
14. The United States President is quite simply the most powerful man on earth, but past Presidents have often known little about science.
15. Alphonso Taft's son later became Chief Justice and United States President.
16. At the time, fierce fighting in the Pacific continued and United States President Harry Truman was considering an invasion of Japan.
17. On Nov. 22, 1963, Kennedy was shot to death in Dallas, Tex [2], the fourth United States president to die by an assassin's bullet.
18. Abraham Lincoln applies for a patent. He is the first United States president to do so.
18. Sentencedict.com try its best to gather and build good sentences.
19. Today the cold war was long over. we elect an African American as United States president.
20. "Back in the [Ronald] Reagan years, thinking about nuclear catastrophe was what kept people awake at night," Fair says, referring to the 1980s when this United States president was in office.
More similar words:
president of the united states,
united states congress,
united states,
united states supreme court,
the United States,
united states code,
united states army,
united states senate,
united states dollar,
united states treasury,
united states of america,
southeastern united states,
the United States of America,
united states constitution,
united states military academy,
excited state,
stateside,
president,
ex-president,
president ford,
presidential,
president bush,
vice-president,
vice president,
presidents' day,
president nixon,
president-elect,
president carter,
president lincoln,
president reagan.