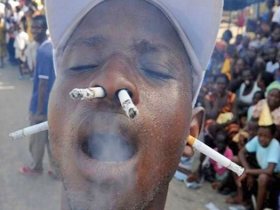 Random good picture Not show
1. Some unfortunate person passing below could all too easily be seriously injured.
2. You mustn't ridicule unfortunate people.
3. Every year we have charity days to raise money for unfortunate people.
4. For I helped to heap further suffering on those unfortunate people.
5. Today, many unfortunate people have too much enforced leisure, when they would actually prefer to be occupied.
6. She was one of those unfortunate people who seem to invite disaster wherever they go.
7. Give every road meet the setback and unfortunate person in life once too, wish them can go out of bright tomorrow at one's own way of life.
8. I am a sentimental life very unfortunate person, needs to use the woman fire general enthusiasm to melt, hoped you are one.
9. Sithole said that "somewhere in this world some unfortunate person living in a refugee camp has not only been provided with something to wear, but more fundamentally with hope."
10. In this world there is no unfortunate person but lazy one.Sentencedict.com
11. Do not think you have how unfortunately in the world are much more than your unfortunate person!
12. Do not thellonk you have how unfortunately, in the world are much more than your unfortunate person!
13. If a person owns a lot of things but still can't satisfies , That is the unfortunate person.
14. Recalling some long ago Sunday school admonition to 'care for the sick, feed the hungry, and clothe the naked. ' I was moved by some powerful inner urge to reach out to this unfortunate person.
15. The number of doctors has shot up and prices have climbed. When faced with toothache a sick child or a heart attack all the unfortunate person concerned can do is pay up.
16. The only people who would ever see this part of the building would be the guy who cut the grass and any unfortunate person who would have to work on the septic pit.
More similar words:
unfortunate,
unfortunately,
fortunate,
fortunately,
importunate,
be fortunate in,
literate person,
personate,
fortuna,
impersonate,
one-person,
large person,
in the person of,
depersonalize,
creative person,
person-to-person,
depersonalization,
impersonator,
multiple personality,
impersonation,
paterson,
important person,
disposable personal income,
personal estate,
very important person,
uneducated person,
stateless person,
fortune,
importune,
misfortune.