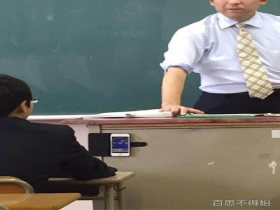 Random good picture Not show
1. A transmission shaft is driven by a flat key.
2. In production of Spot welding machine of P131 transmission Shaft pressed assembly, there is a high requirement for the angle between two parts pressed in one tube.
3. The utility model relates to a transmission shaft and small exhaust amount positive motor tricycle, belonging to an automobile mainly for carrying passengers.
4. Sparated Bearing block for main transmission shaft Easy for maintenance and fix.
5. A special type vehicle's main transmission shaft of transmission equipments fractured during test - drive.
6. To improve the dynamic characteristics of a helicopter transmission shaft, bending vibration of a composite transmission shaft was investigated under a non-inertial system.
7. C. Shaft coupling on the transmission shaft should be connected with rubber shaft coupling on gear reducer.
8. The three dimension mechanics model of transmission shaft was established based on CBR with parametric technology.
9. In this paper, the transmission shaft of the all-moving horizontal tail for a fighter plane is considered as a structural system,[sentencedict.com] and its failure probability is analysed.
10. The transmission shaft and small exhaust amount positive motor tricycle has the advantages of compact structure, stable operation, complete function and strong climbing ability.
11. All transmission shaft is spline connection, with large transfer torque and reliable performance.
12. It is applied on motors, motorcars, transmission shaft, gear axle and so on.
13. The system includes main motor, main reduction gearbox, transmission shaft ect.
14. The quincunx cams are installed in a staggered manner along the circular direction of the transmission shaft.
15. The testing method using fall size substance specimens is introduced for transmission shaft, oil well pipe, train pothook, cover of sewer well.
16. The utility model provides a high-stalk crop cutter-wind-rower, mainly consisting of a frame, a power box, a chain wheel, a cutting chain, a transmission shaft and a delivery chain.
17. Place Taper - lock Bushing and Timing Belt Pulley on the transmission shaft.
18. Easy change of line pressing roller and trimming blade, no need to remove transmission shaft.
More similar words:
transmission speed,
transmission system,
transmission,
retransmission,
transmission line,
transmission time,
transmission path,
data transmission,
television transmission,
neurotransmission,
power transmission,
radio transmission,
sound transmission,
transmission delay,
direct transmission,
transmission medium,
standard transmission,
baseband transmission,
indirect transmission,
transmission mechanism,
automatic transmission,
serial data transmission,
high voltage transmission line,
transmission control protocol,
transmission electron microscope,
transmissive,
transmissible,
transmissivity,
transmissibility,
ventilation shaft.