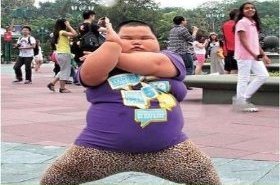 Random good picture Not show
1. What happens in the translation phase?
2. The translation phase will also be starting shortly.
3. Reloading involves performing the entire translation phase on the requested JSP so that a new JSP implementation class is generated.
4. During the translation phase, the JSP page (also called the translation unit) has to be converted from text to an executable form so that it can run inside the application server.
5. In intra-language translation phase, translator's interpretation assumes distinct individuality, and the subjectivity manifests purposefulness , historical faithfulness and selectivity.
6. In the translation phase[Sentencedict.com], a JSP page is processed by the JSP container.
7. The JavaServer Pages specification calls this the translation phase of JSP processing.
8. A static include is handled by the JSP container during the translation phase, while the JSP container is constructing the JSP page in memory.
9. Preprocessing number does not have a type or a value; it acquires both after a successful conversion (as part of translation phase 7, 2.1) to an integral literal token or a floating literal token.
10. As described in clause 16, in certain circumstances during translation phase 4, white space (or the absence thereof) serves as more than preprocessing token separation.
More similar words:
translation process,
translation,
translational,
mistranslation,
translational motion,
translation method,
translation memory,
compilation phase,
translation quality,
language translation,
machine translation,
address translation,
translation service,
technical translation,
simultaneous translation,
operation phase,
translative,
translating,
phase transformation,
translate,
translater,
translator,
translate to,
execution phase,
translatable,
untranslated,
translate into,
untranslatable,
translocation,
construction phase.