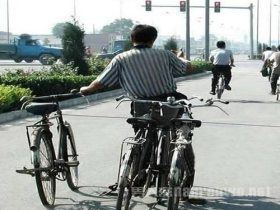 Random good picture Not show
1. Create a transfer order for the delivery.
2. Why did you ask Jessup for the transfer order?
3. Note the form of the contemporary transfer order known as a check:"I, Murray N. Rothbard, direct the Bank of America to pay to the account of Service Merchandise 100 dollars."
4. Create a delivery as the prerequisite for the transfer order.
5. This transfer order has come to be known as a "check, " and the open book deposit account at the bank as a "demand deposit, " or "checking account."
6. If a transfer order has been created, subsequent changes to the delivery can be made in the Pick Quantity field. This is not possible in standard WM.
7. Satisfying the requirements ensures that if a new transfer order creation fails, the data is not published to the JMS topic.
8. Thus, Signor Medici might write out a transfer order to the Ricci Bank to transfer 100, 000 lira of his open book account at the Bank to Signor Bardi.
9. Problem solved." He hands Hale a copy of Michael's newly authorized transfer order.
10. By having lots of transfers outstanding on the MFC, the MFC can determine what the best transfer order will be.
11. In the action while you side retaining control for paper, film transfer order.
12. For employment, mobilization to other provinces and cities, with employment certificate, the transfer order to mobilize, to account migration.
13. If you need the receipt of your fund, please state so clearly in the comment section of the bank transfer order.
14. I need to know if there's any way to block a transfer order.
15. Wikus:You are not allowed to live here,[sentence dictionary] you have to obey their government transfer order of movement.
16. Users must have the ability to disconnect while working on their wire transfer order because they pay Internet charges by the minute.
More similar words:
transferor,
transfer of ownership,
transfer,
transfers,
transfer to,
transferee,
file transfer,
transfer tax,
transferase,
transfer fee,
bus transfer,
transfer bus,
transferrin,
transferred,
transferable,
bank transfer,
money transfer,
wire transfer,
data transfer,
mass transfer,
mail transfer,
transference,
transfer rate,
transferring,
transfer price,
transfer speed,
transferrable,
transfer agent,
legal transfer,
untransferable.