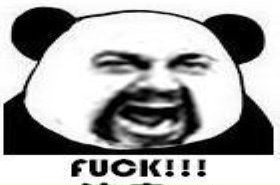 Random good picture Not show
(1) The increasing prominence of licence revenues in the trading account lends an additional degree of scaleability into the revenue model.
(2) Wholesale and retail trade accounts for over one-quarter of the jobs in the metropolitan area.
(3) After agriculture(sentence dictionary), overseas trade accounts for the largest portion of the economy.
(4) The exchange said Brady bond trading accounted for 77 percent of its total trading volume in 1995.
(5) Presently, many scholars have separated the trade account from the overall ecological footprint, and classified the trade productions to calculate their trade footprint.
(6) The establishment of the trade account is the prerequisite and one of the foundations for the commercial banks' risk management.
(7) Although the trade account has been widening since the start of this year, that by itself provides no justification for a run on the won.
(8) Then, it analyzes the historical transaction records under the sub-account of balance of payment of sheet, and gets the point that trade account and FDI account are the main sources of forex reserve.
(9) To get a broader understanding of the international transactions of a country, we must add services to the merchandise trade account.
(10) In Section Two, we show USA's contribution in developing ownership-based trade account.
(11) Women workers engaged in the tertiary industry and financial trade account for 51 percent and 48 percent respectively of the total women workers in Shanghai.
(12) The country has stopped spending beyond its means, recently bringing its trade account into balance.
(13) At the turn of the century, China's leaders finally achieved a reasonably well-balanced trade account. Rapidly rising exports were offset by imports that were growing equally fast.
More similar words:
trading account,
income account,
take account,
live account,
for the account,
false account,
active account,
take account of,
charge account,
balance account,
reserve account,
revenue account,
expense account,
private account,
brokerage account,
receivable account,
settle accounts with,
counter trade,
trade discount,
transfer account,
uncollectible accounts,
human resource accounting,
national income accounting,
account,
accrual accounting,
accounts,
on account,
no account,
account for,
your account.