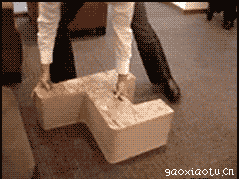 Random good picture Not show
(1) Including valve throttle valve valve and so on.
(2) Throttle valve is a one - way valve.
(3) Finally, an appropriate throttle valve was chose to serve the superfluid helium system.
(4) Further opening the throttle valve activated the main fuel jet.
(5) A vaporiser (10) is located upstream of the throttle valve (11).
(6) You take a throttle valve(sentencedict.com), which consists of some sort of porous plug between two cylinders that is insulated. There is insulation here.
(7) The adjusting of screw prevents the throttle valve from moving to the fully closed position.
(8) A systematic study was performed on the extruder set via analyses of the factors such as feeding, screw speed, throttle valve, screen pack changer, die plate and pelletizer, aimed at saving energy.
(9) A disk turning on a diametrical axis inside a pipe, used as a throttle valve or damper.
(10) Remove the air intake boot as close to the throttle valve as possible.
(11) The high dope lift pump pattern assembly conveys the printing ink to the throttle valve then to the nozzle via the ink conveying pipe.
(12) A fuel injector (9) is provided for injecting liquid fuel into the airflow in the inlet manifold (7) downstream of the throttle valve (11).
More similar words:
throttle,
at full throttle,
throttling,
escape valve,
intake valve,
mitral valve,
ileocecal valve,
mitral valve prolapse,
valve,
valved,
bivalve,
ball valve,
valveless,
check valve,
heart valve,
safety valve,
relief valve,
aortic valve,
mottle,
bottle,
exhaust valve,
salvage value,
bottled,
mottled,
bottler,
butterfly valve,
bicuspid valve,
resale value,
bottle up,
pulmonary valve.