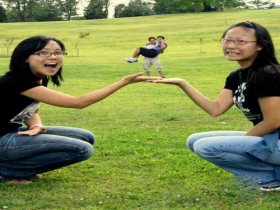 Random good picture Not show
(1) Today, as usual, he was wearing a three-piece suit.
(2) A man's three-piece suit includes a jacket,trousers,and a waistcoat.
(3) He wore an immaculately tailored three-piece suit, cut from a cloth of apricot cream.
(4) Lewis, in three-piece suit and striped shirt, supported the reintroduction of corporal punishment in schools.
(5) Suddenly like Matisse in a three-piece suit and consultant's white coat, I take infinite pains to keep this model alive.
(6) He was dressed in a three-piece suit with an incongruous tie shaped like a fish. Sentencedict.com
(7) Father bought me a three-piece suit.
(8) I usually wear a three-piece suit to work.
(9) Pak three-piece suit, red porcelain office kit.
(10) He's an eloquent man, smartly dressed in a three-piece suit.
(11) Now, you don't have to put on a three-piece suit every day, but looking well put together and carrying yourself with confidence will arouse her vision, which may serve to arouse the rest of her.
(12) "Mike" wore slicked-back hair and a three-piece suit, and had enough deal pads on his desk to put a new car in every garage in Texas.
(13) The life-size painting is a traditional portrait that depicts Drinkwater in a three-piece suit holding his trademark cowboy hat.
(14) Harvard professor Cornel West arrived at the Corcoran soiree in his signature three-piece suit and Frenchcuffed shirt.
(15) Her immigrant father with his thick mustache and accent and three-piece suit would only bring her more ridicule.
(16) Henry Stewart returned from a last-minute fund-raising pitch and changed out of his three-piece suit into his familiar jeans in the corridor.
(17) Hank would arrive each morning, dressed in his neat three-piece suit, white shirt, and solid-color tie.
(18) A thin man wearing half-moon spectacles and a dark blue three-piece suit made his way over towards my board.
(19) In spite of the heat he was very smartly dressed in a dark three-piece suit.
(20) The Prime Minister carried a fly whisk and a cane and wore a three-piece suit.
(21) At this point, a large man in a brown three-piece suit ahead of me looked up from a sheaf of notes.
(22) I was asked, by a large scholar wearing a three-piece suit of pin-stripes.
(23) And helix rises type balata firmly sealed faucet kind the three-piece suit price of the product is 400 yuan about - 500 yuan.
(24) He looked more like a college professor than a southern businessman, impeccably dressed in a three-piece suit.
(25) And helix rises type balata firmly sealed faucet kind product three-piece suit makes an appointment with 400 yuan - 500 yuan.
(26) Contacts in business, they pay attention to men wearing three-piece suit, ladies dress clothes to wear.
(27) A sleeveless garment, often having buttons down the front, worn usually over a shirt or blouse and sometimes as part of a three-piece suit.
(28) Manufacturer team: Certainly, we have assembled here the original team that had designed and manufactured that three-piece suit we sent you.
(29) The first time Albright met Fischer, he said to her, "I can't believe I'm sitting in the office of the Secretary of State of the United States in a three-piece suit talking about NATO.
More similar words:
three-piece,
one-piece,
in one piece,
eyepiece,
timepiece,
pole piece,
nosepiece,
by the piece,
piece by piece,
in pieces,
spacesuit,
go to pieces,
mantlepiece,
centrepiece,
bits and pieces,
fall to pieces,
break into pieces,
three-ply,
the villain of the piece,
three-phase,
threepenny,
three-party,
threepence,
three-pronged,
three-phase current,
jesuit,
piece,
apiece,
two-piece,
piece up.