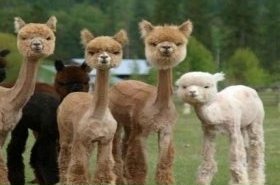 Random good picture Not show
1. The China Theater of Operations more resembled the Soviet-German war on the Eastern Front than the war in the Pacific or the war in Western Europe.
2. The process can differ by branch and by theater of operations.
3. Despite these hardships, the U. S. government established a military theater of operations in China soon after Japan's attack on Pearl Harbor brought America into the war.
3. Sentencedict.com is a sentence dictionary, on which you can find good sentences for a large number of words.
4. When fight broke out on the Korean peninsula, General Smith's fighter squadron was dispatched to the Korean Theater of Operations.
5. This funding would provide fuel for ships, aircraft, and tanks, supplies for our troops in the theater of operations, and new high-tech munitions to replace the ones we have used in the war.
6. The people of Darfur depend on the police and troop contributing countries assembled here today to speed up the required preparations and arrive in the theater of operations as soon as possible.
7. The relationship is analogous to that between Afghanistan, whose wild spaces offer al Qaeda a theater of operations, and Pakistan, whose freewheeling urban centers provide jihadists with a home base.
8. Simultaneous campaigns may take place when the theater of war contains more than one theater of operations.
9. A local armistice suspends operations between certain portions of the belligerent forces or within a designated district of the theater of operations.
10. If you look through this page you'll see many variants of the US insignia on the aircraft, depending on both the period of the war the aircraft was flying, and the theater of operations.
11. The Alamo Scouts (US 6th Army Special Reconnaissance Unit) was a reconnaissance unit of the Sixth United States Army in the Pacific Theater of Operations during World War II.
12. On the next day, allied high command for the Chinese Theater of Operations was established.
13. The system can manage thousands of Wi-Fi clients and can be used to set up a network in a theater of operations for an activity such as a field maneuver or conference.
More similar words:
base of operations,
field of operations,
mode of operation,
cost of operation,
method of operation,
operating theater,
interoperation,
computer operation,
water of hydration,
a matter of opinion,
operations,
theater of the absurd,
alternation of generations,
operation system,
theater of war,
operations research,
undercover operation,
operating instructions,
operating theatre,
manufacturing operations,
operation,
open market operation,
in operation,
cooperation,
co-operation,
AND operation,
operational,
exchange rate fluctuations,
misoperation,
operationally.