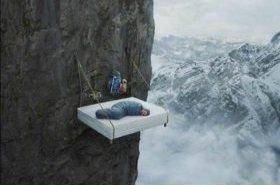 Random good picture Not show
1) It takes side with the tempter, and persuades one to give in.
2) And when the tempter came to him, he said, If thou be the Son of God, command that these stones be made bread.
3) It's the tempter of greed that led him into crime.
4) The tempter came to him and said, "If you are the Son of God,(http://sentencedict.com/the tempter.html) tell these stones to become bread."
5) Over and over again, the tempter of souls had thrust this idea upon Hester's contemplation, and laughed at the passionate and desperate joy with which she seized, and then strove to cast it from her.
6) He was confronted by the tempter with a real opportunity to sin.
7) But every time the tempter did pop into mind while scribbling, the students had to tick a box.
8) Let us by faith in Jesus tread the tempter down.
9) Mt. 4:3 And the tempter came and said to Him, If You are the Son of God, speak that these stones may become loaves of bread.
10) She covered the tempter with a book, and another member of the kitchen cabinet got it.
11) They all say there were no passionate affairs but occasionally the tempters must have been successful.
12) Most of us have heard of Mara in the Pali Nikayas and the Chinese Agamas. He is sometimes personified as the Evil One, the tempter, the lord of sensuality.
13) For this cause, when I could no longer forbear, I sent to know your faith, lest by some means the tempter have tempted you, and our labour be in vain.
14) None of us will go through life without the constant, subtle, clever, craftiness of the tempter.
15) By using the camouflaged end of its tongue to pretend to be a smaller, cuter creature, the tempter caused Mace to reach into the knothole, where it proceeded to snag his arm.
16) So, if someone is enticing you away from God, or you know someone who's weakening under pressure to be unfaithful to God, destroy the tempter.
More similar words:
tempter,
attempter,
attempted,
heteroptera,
tempt,
attempt,
tempting,
contempt,
sumpter,
tempt fate,
temptress,
temptation,
temptingly,
prompter,
contemptible,
contemptuous,
self-contempt,
caveat emptor,
contemptuously,
contempt of court,
teleprompter,
beneath contempt,
contretemps,
empty nester,
metempsychosis,
curie temperature,
catheter,
Familiarity breeds contempt,
heterodon,
heterotic.