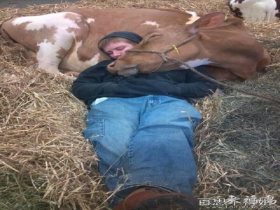 Random good picture Not show
1. These special objects include the nation's most famous flag?the star-spangled banner .
2. He'd been playing the baritone horn in his school band and couldn't wait to perform "The Star-Spangled Banner" to kick off the games.
3. The Star-spangled Banner was floating above the base of the U. S. Air force in Okinawa.
4. "The Star-Spangled Banner" (written in 1814 by lawyer/poet Francis Scott Key and declared the national anthem in 1931) is invariably played on Independence Day.
5. Eventually The Star-Spangled Banner was performed and play began.
6. Maazel and the orchestra opened the performance by playing the North Korean national anthem, the "Patriotic Song," followed by the American national anthem, "The Star-Spangled Banner."
7. And the star-spangled banner in triumph shall wave· O'er the land of the free and the home of the brave.
8. The official song of the United States is The Star-Spangled Banner,[sentencedict.com/the star-spangled banner.html] Francis Scott Key wrote the words in 1814.
9. Should we stop singing "The Star-Spangled Banner" for fear of insulting the British?
10. The star-spangled banner, American red-and-white 13 stripes, original intention is to represent the United States in 13 states.
11. In the new display, the Star-Spangled Banner seems suspended in air behind a glass wall. Above are the words of Francis Scott Key.
12. The Star-Spangled Banner went to a special conservation laboratory.
13. I knew that if you took "The Star-Spangled Banner" very slowly and mournfully it altered not just the attitude of the song but the actual punctuation, turning it into a protest and a question.
14. At sunrise, seeing the American flag still flying over the fort, Key was inspired to write the poem known as "The Star-Spangled Banner".
15. Francis Scott Key , American lawyer and poet who wrote the words of the U. S. national anthem The Star-Spangled Banner, died.
16. Dirt-track racing is simple: The bleachers 7 fill up with people, a girl sings The Star-Spangled Banner, and the yahoos 8 go fast in circles and try to finish first.
17. Why is it that so many of us can sing the theme song to Gilligan's Island but not all of the words to the Star-Spangled Banner?
More similar words:
star-spangled banner,
star-spangled,
spangled,
bespangled,
adjustable spanner,
spanner,
spangle,
ring spanner,
right-angled triangle,
sharp-angled,
banner,
bangle,
angled,
tangled,
mangled,
entangled,
newfangled,
untangled,
strangled,
right-angled,
disentangled,
see stars,
at the start,
single status,
isosceles triangle,
panne,
cocker spaniel,
banned,
interstellar space,
spanning.