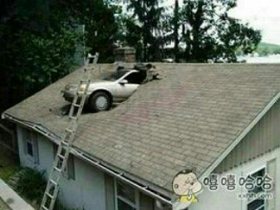 Random good picture Not show
1. Suddenly the skinny preacher stepped forward.
2. Instead, it was the skinny younger brother who blossomed and then fulfilled that dream.
3. I stopped, and the skinny man heard me and turned, Unmistakable.
4. The Skinny ran about 1, 900 words last week, while our little jab at him was about 500 words.
5. Then the skinny fey usher in white gloves neatly snips your proffered ticket in two: with a pair of nail scissors.
6. The skinny: Deion Sanders running around with a bucket of ice water is such a passe locker-room prank these days.
7. This book gives you the skinny on Hollywood.
8. The Skinny : A sequel that makes sense.
9. The skinny boy was short of weight.
10. The godfather of the skinny jean, Hedi Slimane, designed his denims for Dior Homme to sit well below the hip-bone, and plenty more brands have followed suit.
11. The skinny man said he was more polite because he always tipped his hat to ladies.
12. The snake frightened the skinny boy. He had a sleepless night.
13. By giving them the skinny on what's really going on inside my margin for error decreases ten-fold.
14. The skinny A-frame on the western side contains the library, wine cellar and garage.
15. Batter Up Despite my best efforts, I could not stop eating the skinny fries that came with the combination.
16. Most of you know the drill, but for those that don't, here's the skinny : Mercury Retrograde is all about reviewing the details of what's already in motion with a fine-toothed comb.
17. I spoke to three experts on money and divorce to get the skinny.
17. Sentencedict.com try its best to gather and make good sentences.
18. "Works No 1", "Works No 2", "Works No 4", "Works NO 10" and so on constitute another different aspect, which has displayed the skinny beautiful woman's intractability and provocation.
19. When a mysterious garbage can is alleged, a scythe befriends the skinny fundraiser.
20. If your friends have fabulous curls, you'll be able to get the skinny on their hairstylist too.
More similar words:
skinny,
skinny-dip,
under the skin,
wet to the skin,
to the skies,
hit the skids,
foreskin,
moleskin,
wineskin,
snakeskin,
skinner,
skinned,
skinning,
b. f. skinner,
dark-skinned,
thin-skinned,
light-skinned,
thick-skinned,
eskimo,
finny,
pinny,
tinny,
ninny,
shinny,
whinny,
eskimo dog,
to the sky,
be skilled at,
be skilled in,
pie in the sky.