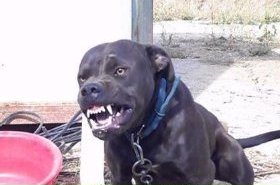 Random good picture Not show
1. The telephone cable has got twisted .
2. Engineers plan to run the telephone cables under the river.
3. The construction crew inadvertently cut through a telephone cable.
4. There is an underwater telephone cable linking the two islands.
5. Much of the traffic flowing into the Puzzle Palace consists of unencrypted voice and text from telephone, cable, and telex.
6. But it wasn't a telephone cable, it was a power cable carrying 11,000 volts.
7. In 4, 6 core wire on the telephone cable connected to the 4, 6 core standards cable joint special pressure tool.
8. It developed transoceanic radiotelephone links and telephone cable systems and created the Telstar satellite communications system.
9. Disconnect the RJ-11 telephone cable of your telephone from the telephone wall jack then connect that cable to the router's PHONE 1 port.
10. October 1, Opening of long distance telephone cable,[http://sentencedict.com] New York to Chicago.
11. A telephone cable from a local exchange to a central exchange.
12. Since the first transatlantic telephone cable was laid , the annual total of telephone calls between UK and Canada has increased seven-fold.
13. A thixotropic room temperature filling compound for telephone cable is developed.
14. I parted some grass and wondered why Cawthorne had bothered to run electric and telephone cables to a disused toilet for farmhands.
15. The cable, which may be either shielded or unshielded, is used in low-speed communications, as telephone cable.
16. This article makes a thorough theoretical study of the insulation resistance of non - filled plastic telephone cable.
17. Tool used to strip the jackets off ALPETH and lead - jacketed telephone cable.
More similar words:
telephone call,
telephone company,
telephone conversation,
telephone communication,
telephone,
telephony,
by telephone,
telephonic,
wireless telephone,
telephone box,
telephonist,
telephone wire,
telephone set,
on the telephone,
telephone line,
telephone bell,
telephone book,
telephone bill,
telephone pole,
dial telephone,
telephone kiosk,
radiotelephone,
telephone booth,
telephone number,
telephone network,
radiotelephony,
telephone system,
telephone service,
digital telephone,
telephone message.