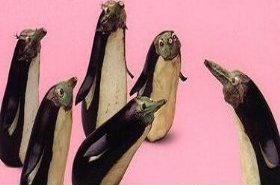 Random good picture Not show
1. We need to make some modifications to our teaching program.
2. She was thinking about switching to the science teaching program in the School of Education.
3. Assist learners to design a whole EFL teaching program.
4. We are proud of the English teaching program at Huijia - CACB GAC International College.
5. Creative drama Teaching Program helped elementary students acquire positive emotional competence.
6. Builde 5 C Programming - based teaching program source code Part 1.
7. Princeton has the world's best language teaching program with world - class teachers.
8. This teaching program is an innovation in networks experiment teaching.
9. The teaching program: film script writing,[Sentencedict.com] film aesthetics and documentary production.
10. Stress can easily be generated in a class by a teaching program, through the use of competitive situations, for example.
11. Jasso is the 5 foot 2 inch dynamo who is in charge of the teaching program.
12. It is obvious that the state language courses in vocational education is emphasized by Ministry of Education from "secondary vocational schools, language teaching program" in 2009.
13. It will promote developing of physical and mind of college students and get good effective, While we combine the callisthenic teaching program with moral, intellect, physical and beauty teaching.
14. One of the reasons why "BASE program" (an oral English teaching program) has actual effects on college students improvement in oral English is that it has abundant theoretical basis.
More similar words:
teaching process,
processing program,
running program,
testing program,
checking program,
training program,
learning program,
accounting program,
team teaching,
teaching,
teaching aid,
teaching tool,
programing,
bleaching powder,
schoolteaching,
teaching system,
teaching method,
teaching fellow,
programming,
language teaching,
reprogramming,
preprogramming,
program trading,
teach-in,
teaching certificate,
multiprogramming,
programming method,
linear programming,
visual programming,
computer programing.