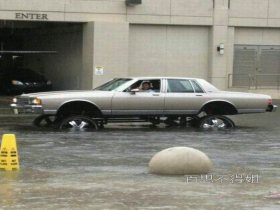 Random good picture Not show
1, He took the part of the hero.
2, Could someone take the part of Romeo, please?
3, Garvey was to take the part of Balaam, and Lucie his donkey.
4, You take the part of Tiki working your way through five different locations in search of your kidnapped chums.
5, On one occasion, a socialist game was played, in which players took the parts of rich and poor countries.
6, Miss Palmer is going to take the part of Portia. "
7, Secondly,(http://sentencedict.com/take the part of.html) lawyer guild should take the part of mediation of the lawyer with its characters.
8, Someone has to take the part of the dark Ones, and believe us Dear Ones – you have all acted on both sides.
9, Take the part of Liugongdao highway for instance, computed the earthwork volume use different spatial interpolation when building DEM.
10, In the third, we take the part of energy for the audio data index which come from the highest value coefficients of the best base transform in the wavelet packet.
11, In the play, I take the part of a policeman.
12, Take the part of B, answer these questions.
13, Now, Mrs. Morgan, " said the director to one young married woman who was to take the part of Pearl , "you sit here.
14, Before you sit down to play you and your friends need to decide which one of you will take the part of Superintendent.
15, Then is just in the work, live to win the affair of brave to take the part of duty.
More similar words:
on the part of,
take the pledge,
take the plunge,
take the place of,
take part,
take part in,
take part with,
take an active part in,
take the cake,
take the rap,
take the road,
take the air,
take the lead,
take the reins,
take the rap for,
take the stand,
take the floor,
take the water,
take the fifth,
take the lid off,
to take the air,
take the stage,
take the chair,
take the blame,
take the field,
take the edge off,
partake,
part of speech,
the best part of,
make the best of.