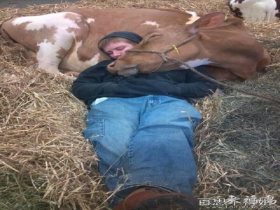 Random good picture Not show
1. He is above taking profits for himself.
2. It was a matter of taking profits, liquidating some assets, redeploying capital.
3. Asia City early Tuesday, spot gold investors take profits fall slightly under the pressure.
4. Investors take profits after the return ofof their income.
5. Trends are unlike swings, where you must take profits and run fast.
6. Take profits at the upper channel line or when a trend - following indicator stops rising.
7. Will you take profits a set a sell signal, or on the basis of price action?
8. Locals claim this will attract high rollers and sharks eager to buy them out and take profits elsewhere.
9. And in a bear market, however, overbought readings are signs to take profits.
10. Track your trade day by day, calculating stops and deciding where to take profits.sentencedict.com/take profits.html
11. "With ... speculative interest in gold and oil near all - time highs, a near - term peak in gold may be close at hand , " it suggests, urging investors to take profits.
12. Health insurance is the fastest growing expense cost component for employers, health care costs will over take profits.
More similar words:
make profits,
profit taking,
taxable profit,
maximize profit,
corporate profit,
take pride,
profits,
profit,
take pride in,
nonprofit,
in profit,
non-profit,
net profit,
profit tax,
at a profit,
profiteer,
profitless,
profitable,
profit from,
paper profit,
not-for-profit,
profitably,
clear profit,
profit target,
profit ratio,
gross profit,
normal profit,
turn a profit,
excess profit,
profit center.