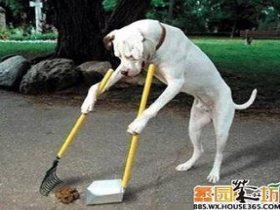 Random good picture Not show
1. Water should be regularly chlorinated in public swimming baths to keep it pure.
2. I bought a pass for the swimming baths so I can get in for free.
3. The swimming baths and the football ground faced each other only yards away from the corporation allotments.
4. I attended the local school, went to the swimming baths on Wednesdays and the cinema on Saturdays.
5. Free use of gymnasium and swimming bath on Floor 20.
6. It had been two years since I had been to the swimming baths.
7. The frigidarium was presumed to be open to the sky and contained a large open-air swimming bath.
8. There was a bust of Marx in the local cemetery and a bust of Freud outside the swimming baths.
9. She accepted the Swimsafe challenge and covered 45 lengths of the Blackpool Lido swimming baths to raise over £80 in sponsorship.
10. There is a large garden with deckchairs and table tennis and the public swimming bath is just two minutes walk away.
11. It had not occurred to Nutty how accustomed they had become to the steamy swimming baths and the seventy-five degree water.
12. The day after her accident we went to the swimming baths so she could have a shower.
13. Many types of spa bath, high blood pressure patients can choose their own bath(sentencedict.com/swimming bath.html), shower or swimming bath.
14. He, therefore, stays in that vein to also produce a video tape in a swimming bath together with Gerry Schum in 1971.
15. So the construction of a large top grade constant temperature swimming bath will be prevalent.
More similar words:
swimming,
swimmingly,
swimming cap,
swimming hole,
swimming pool,
swimming stroke,
swimming trunks,
swimming costume,
dingbat,
coming back,
swimmy,
shimming,
confirming bank,
swimmer,
slimming,
brimming,
trimming,
skimming,
swim meet,
trimmings,
hummingbird,
imminent,
wingback,
imminence,
imminency,
bring back,
imminently,
dating back,
spring back,
bowling ball.