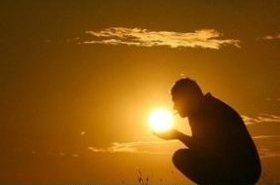 Random good picture Not show
1. As an important support tool in Continuous Quality Improvement (CQI), robust design optimization can be used in product design stage to improve product or process quality.
2. This is the typical sysadmin support tool since there are many more machines than sysadmins.
3. The system is realized by knowledge-based system support tool OPS5. The realization of data path synthesis knowledge-based system is discussed.
4. Variance analysis is an important decision support tool of activity-based cost management.
5. It provides a useful decision support tool for advanced marketing management and increases the ability of the decision, which accomplished the validity of the enterprises?AMDSS.
6. "The CTF is a strong support tool for developing countries with a serious plan to expand renewable energy, and it is even more effective in these times of financial crisis," says Rahman.
7. Until now, we'd focused on requirements-related artifacts, and had spent a relatively small amount of time on evaluating technologies and creating prototypes to support tool selection.
8. On the basis of theoretic research, a collision solution support tool is developed based on relation database, and the tool can help solving collision in the distributed cooperation design course.
8. Sentencedict.com is a online sentence dictionary, on which you can find nice sentences for a large number of words.
9. Develop the skills required to identify the opportunity and manage the implementation of an optimization-based decision support tool.
10. Project management tools support collaboration somewhat, but one would not categorize them necessarily as a collaboration support tool.
11. LCA is not only an assessment tool but also a decision support tool.
12. Future articles will provide updates on new releases and features as well as go into details on more components of the ATF and other support tool kits, such as Zimbra and Rico.
13. The evaluation method for product concurrent design and the evaluation support tool are studied deeply and systematically.
14. The final goal of this research present a decision-making support tool, which can be used during design stages to improve the products quality from the manufacturing point view.
15. It shows integrity and the fact that you are listening to your consumers. ... The vast majority of people (who) use TripAdvisor as a decision support tool will recognize this too.
16. I think a service registry's main focus is how WSO2 and Mule are now advancing it -- that being more as a collaboration and support tool.
More similar words:
lend support to,
support,
non-support,
in support,
supported,
supporter,
support arm,
supportive,
supporting,
supportable,
life-support,
life support,
self-support,
support file,
unsupported,
in support of,
arch support,
price support,
support level,
child support,
unsupportive,
support group,
support system,
price supports,
unsupportable,
insupportable,
direct support,
state-supported,
support program,
support software.