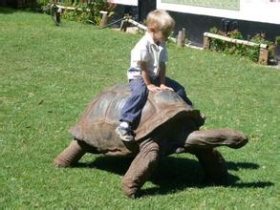 Random good picture Not show
1. Wynne-Jones detached himself from the supporting arm and came over to Tallis.
2. Supporting Arms: Air I hesitate to describe helicopters as support weapons.
3. Check that top probe is lowered against support arm.
3. Sentencedict.com is a sentence dictionary, on which you can find nice sentences for a large number of words.
4. This is ensured by the support arm designed by KaVo.
5. The dilator consists of fixative clasp-handle, fixative platform, support arm, spatula and handle.
6. The support arm (14) has at least one formation (22).
7. The utility model relates to a support arm for processing the inner ring of a cylindrical roller bearing, which belongs to the technical field of the bearing technological equipment.
8. A support arm system (10) includes a socket (16) for attachment to a surface (18) and a support arm (14), for removable insertion in the socket (16).
9. A support arm of the bracket is connected to a head component through a cam lock.
10. The location slider of the support arm is cooperated to the sliding-groove of the sliding column to form to sliding mechanism.
11. When the support arm is not in the socket, the gate element (126) provides a substantially flush surface with the front surface of the housing.
12. One line is secured by a screw at the end of the support arm. The other line is adjusted by turning the azimuth knob.
13. The convex slider of the support-arm location seat is cooperated to the sliding-groove of the support arm to form to sliding mechanism.
14. The bottom surface of the clamp arm is connected and fixed with the support arm of the tester by a plurality of screw bolts.
15. The socket (16) includes a housing (28) having an insertion opening (30) leading to a passage (32) for insertion of the support arm (14).
More similar words:
supportable,
insupportable,
unsupportable,
supportability,
support activities,
support,
supporter,
in support,
supported,
supportive,
supporting,
arch support,
life-support,
unsupported,
life support,
in support of,
self-support,
price support,
support level,
support group,
child support,
unsupportive,
price supports,
lend support to,
support system,
software support,
product support,
state-supported,
support software,
self-supporting.