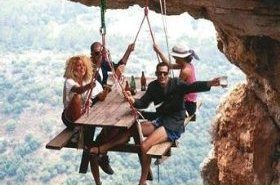 Random good picture Not show
1. The heaviest rainfall amounts appear close to the storm track, and especially heavy rain falls just off the Indian coast.
2. The storm track appears in shades of peach, coral, and red.
3. Storm track is associated with tracks of cyclones and anticyclones in daily synoptic chart, thus it may impact weather change and short-term climate variation.
4. The researchers added that the intensified Pacific storm track " likely has profound implication on climate. "
5. A storm track is superimposed on the rainfall amounts, and the track's color shows Karl's intensity at each location.
6. Furthermore, according to the storm track variation, people may design more reasonable oceanic navigation route. Therefore, study of storm track is of great importance.
7. In winter, the north pacific storm track experience significant annual and decadal variability.
8. This color-coded image shows estimated rainfall amounts for May 17 through May 19, as well as the storm track from May 17 to May 20.
9. Observational analysis is conducted of the effects of winter Pacific SSTA on the storm track and jet stream.
10. This color-coded image shows both rainfall amounts and the storm track for Phet from May 31 to June 6, 2010.
11. The winter NW Pacific SSTA effect on the Pacific storm track is investigated in detailing the context of the T_21L_5 GCM.
12. This occurs because La Ni?a alters the path of the jet stream,(http://Sentencedict.com) making the predominant storm track in winter traverse the Midwest and avoid the South.
13. As for landing storms, the tidal change due to edge waves is produced in the place which is far way from the storm track.
14. The climatic characteristics and temporal evolution of North Pacific storm track at different levels in different season are analyzed by using ECMWF reanalysis grid data(ERA-40).
15. It is proved that the newly defined indices can better reflect the variation of the storm track in this study.
16. High rainfall amounts occurred along Karl's entire path, but especially heavy rain occurred over the coast of Mexico, immediately south of the storm track.
More similar words:
storm trooper,
storm tide,
storm-tossed,
backtracking,
racetrack,
backtrack,
storm,
stormy,
tractor trailer,
storm out,
ice storm,
sandstorm,
snowstorm,
snow-storm,
track,
storm door,
hailstorm,
barnstorm,
firestorm,
dust storm,
storm wind,
rainstorm,
windstorm,
storm cloud,
brainstorm,
storm sewer,
off-track,
one-track,
track out,
track off.