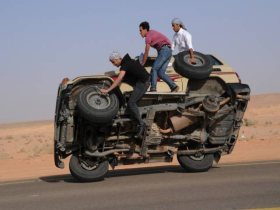 Random good picture Not show
1. A storage cell in some amorphous memory devices.
2. A storage cell; an element of data storage that can hold one bit.
3. Photovoltaic parts: storage cell, cell charger, controller, transverter , recorder, inverter, monitor, mounting system, tracking system, solar cable etc.
4. Maintenance-free during use"Electric eye" is installed on CHIGO storage cell to conveniently observe its charge status.
5. The Isolation Plant is an immense underground catacomb of storage cells.
6. A mathematical model for heat transfer of PCM in storage cell based on the enthalpy method was developed.
7. Outspent fuel is placed to a cooling down pond and then is transported to a storage cell.
7. Wish you can benefit from our online sentence dictionary and make progress day by day!
8. Encourage development of polysilicon and further of SPV materials and matching new energy storage cell, aerolite, high titanium slag, titanium sponge and titanium materials.
9. An account of main development and main advances of rare earth hydrogen storage cell is given in this paper.
10. Now, our primary products are: work place tool chest, handling equipments, storage equipments, storage cell etc.
11. The main design process of drive system for test type AGV was introduced, and the calculation of AGV's drive power, motor torque and storage cell capability were amply dissertated .
12. The electric powered wheelchair is a kind of vehicle which is powered by storage cell and drove by motor.
13. Rows that have the same value in the clustering columns are physically stored together in the same storage cell.
14. For the Laplace equation, using this formula can save the inner storage cell of computer by3/4, and, at the same time, quicken the convergence rate without increasing any additional computing works.
15. As has been proved that automatic charge and protection of the storage cell can extend its life, then improve the reliability of the DC system.
More similar words:
storage capacity,
storage,
storage area,
storage time,
storage tank,
cold storage,
cold-storage,
storage room,
mass storage,
bulk storage,
local storage,
shared storage,
storage space,
storage medium,
storage device,
buffer storage,
storage locker,
virtual storage,
digital storage,
primary storage,
storage battery,
interim storage,
computer storage,
magnetic storage,
internal storage,
external storage,
long term storage,
secondary storage,
auxiliary storage,
storage facilities.