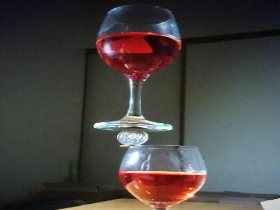 Random good picture Not show
1. Control charts and statistical quality control generally became popular during World War Il and peaked in the late 1940s.
2. Figure 7.8 illustrates the principles of statistical quality control leading to the most economic inspection technique for the degree of control required.
3. In the research of statistical quality control and its application, there are many kinds of error, which abided by the difference moudlc distribution, particularly in the eases of shape quality.
4. The process family method for group statistical quality control was studied in this paper. The absolute process ability was proposed and the estimating principle was studied.
4. Sentencedict.com try its best to gather and build good sentences.
5. Statistical Quality Control (SQC), one of the important methods in quality management in modern management of enterprises, is introduced.
6. We provide services in agronomy, agricultural economics, statistical quality control, analytical systems, and food safety and manufacturing.
7. A multivariable statistical quality control method was presented to decrease the variance in product quality by the influence of process disturbance.
8. Production workers must be able to do statistical quality control; production workers must be able to do just-in-time inventories.
9. There are many study on the statistical quality control theory and the techniques of statistical quality control has successfully applied in many fields.
10. He includes more than 50 solved problems drawn from key areas of food science, namely food microbiology, food chemistry, sensory evaluation, statistical quality control, and food engineering.
11. To perform inspection of components as per Inspection Plan and provide documentation for Statistical Quality Control.
12. The result showed that this method has an important effect for statistical quality control of chemical composition of cast iron.
13. Data calculation should be presented in detail. The results must meet statistical quality control requirements.
14. The armed forces also helped suppliers improve quality by sponsoring training courses in Walter Shewhart's statistical quality control (SQC) techniques.
More similar words:
quality control,
quality control chart,
quality control system,
quantity control,
statistical information,
statistical inference,
commercial quality,
majority control,
statistical,
statistically,
statistical estimation,
statistical data,
formal qualification,
statistical model,
statistical table,
statistical method,
statistical report,
statistical distribution,
statistical package,
statistical software,
statistical analysis,
statistical sampling,
probability statistics,
statistical hypothesis,
statistical mechanics,
statistical regression,
statistical discrepancy,
statistical description,
statistical data analysis,
control station.