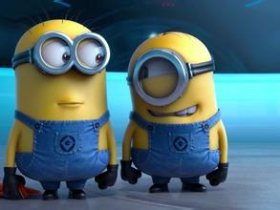 Random good picture Not show
1. His financial transactions during the start-up period are listed below in the first column and are identified by capital letters.
2. Well, it is easy to account for start-up period. You don't have any income or expense.
3. Compares the start-up period and the heating characteristics of the first stage machines under two regress temperature difference.
4. Internet start-up period in allpreparatory work, the cafes before renovation planning is a very important job.
5. The anoxic biofilm reactor has a short start-up period by employing the method of aerobic precoating of the b- iomedium combined with rapid draw-off sludge.
6. It is even more difficult for newcomers to survive this difficult start-up period.
7. I have just begun my new job in a new company. I have not worked in a new found company before. Do you know how to account for the expenses in the start-up period?
8. This means that a protective layer is there at all times, even during that crucial start-up period.
9. Venture Philanthropy is a new way of public capital investment(Sentencedict.com), whose investment target is generally public service organizations which are small size or in start-up period.
10. Its development process is divided into four periods: The start-up period, basically formed period, maturity period and further development and refinement period.
11. Results shows that, start-up by seeding activated sludge from a secondary treatment plant has no beneficial effects. On the contrary, the start-up period are detained.
12. The research indicated that chenopodium album leaves of Artemisia selengensis, callus formation soft experienced start-up period, period and the formation of split.
13. Privately placed venture capital: invest in small and medium-sized hi-tech enterprises in the business start-up period or growth period.
14. A new management risk evaluation system in venture capital for high technology company in start-up period is established.
More similar words:
start up,
startup,
start-up,
tart up,
gestation period,
tuppence,
period,
periods,
periodic,
aperiodic,
pay period,
idle period,
periodical,
safe period,
boom period,
busy period,
time period,
rest period,
next period,
nonperiodic,
offer period,
life period,
base period,
tartuffe,
periodicity,
photoperiod,
periodontal,
period piece,
first period,
grace period.