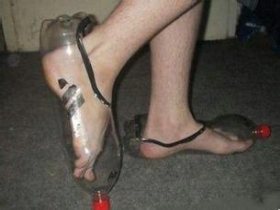 Random good picture Not show
1. At any moment the current spot exchange rate is the anticipated spot exchange rate discounted to the present.
2. Most of the change in the current spot exchange rate reflects changes in the anticipated spot exchange rate.
3. The spot exchange rate is the rate at which a foreign exchange dealer converts on currency into another currency on a particular day.
4. People who travel pay the spot exchange rate when they have to trade currency.
5. If the interest rate differential increases, the spread between the forward exchange rate and the spot exchange rate increases. 4.
6. The foreign currency monetary items shall be translated at the spot exchange rate on the balance sheet date.
7. It finds that forward exchange rate had more volatility than spot exchange rate, it means that forward market reflect the useful information efficiently.
8. Among these economic factors are the inflation rate, real growth in gross national product (GNP), interest rates, and the spot exchange rate (or current rate for exchanges of currency that day).
9. Investment Quota: invest USD 1 to 50 million at the spot exchange rate.
10. Then the current value of the foreign currency shall be converted at the spot exchange rate of the current day when the future cash flow of the asset is calculated.
11. The Treasury Markets Association, a body of market participants in Hong Kong,(sentencedict.com/spot exchange rate.html) will from Monday provide a daily fixing for the renminbi's spot exchange rate against the dollar.
More similar words:
spot exchange,
exchange rate,
floating exchange rate,
heat exchanger,
pegged exchange rate,
fixed exchange rates,
foreign exchange rate,
effective exchange rate,
flexible exchange rates,
exchange rate fluctuations,
rate of exchange,
exchanger,
direct exchange,
exchange risk,
foreign exchange reserve,
exchange,
exchanged,
sex change,
corn exchange,
exchange fund,
exchange bank,
exchange memo,
in exchange for,
money exchange,
exchangeable,
exchange value,
exchange blows,
labour exchange,
stock exchange,
cation exchange.