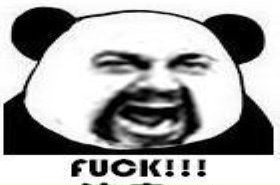 Random good picture Not show
1) Splenic vein thrombosis ( SVT ) is a rare complication of pancreatic disease , like pancreatitis or pancreatic cancer.
2) Peripheral blood cell′ acount and splenic vein′ widen and the splenic thick were observed after treatment in 1 weeks and 4 weeks and 6 months.
3) Conclusion The method of splenic vein ligation to induce experimental secondary hypersplenism is a simple, effective and relatively ideal model for surgical or interventional therapy in hypersplenism.
4) Degrees of bore of portal vein, bore of splenic vein and splenic thickness were improved in the two groups after examination, but there was not significant difference.
5) The width of portal and splenic vein had no close relation with portal pressure and the degree of esophageal varicose vein.
6) The high gradient between the proximal and distal splenic vein flow velocities may provide an easy method of screening for possible SVT in patients with pancreatitis.
7) ResultThe most common cause was portal or splenic vein thrombosis and hematocele or hydrops and infection in splenic recess.
8) The results showed that the canine models were established successfully with stable thrombocytopenia, erythropenia , hypochromia,(http://sentencedict.com/splenic vein.html) heightening of the pressure of splenic vein and splenomegaly .
9) Conclusion: The width of lingual vein is closely correlated with the diameters of portal vein and splenic vein in patients with primary liver cancer.
10) American HP5500 ultrasound instrument was used to determine the diameters and average velocities of portal vein and splenic vein.
11) AIM: To introduce and evaluate a canine model of secondary hypersplenism induced by splenic vein ligation.
12) Plasma levels of ET-1 and GLU were positively correlated with portal vein diameters, splenic vein diameters and splenic vein flows.
13) No significant changes of the leukocyte counts were observed after splenic vein ligation throughout the experiment.
14) Objective To investigate the spiral CT manifestations of the collateral circulation pathways resulting from splenic vein occlusion (SVO) duo to pancreatic diseases.
15) Qualitative analysis showed that the T1WI was the best sequence for demonstrating the splenic vein and could clearly show the superior mesenteric vessels . the portal vein and the coeliac artery.
16) ALT, TP, TBIL, GLU, ultrasound to measure the portal vein, splenic vein of kids measuring the thickness of the blood group of the spleen, non-bleeding group were statistically significant.
17) The results showed that stable thrombocytopenia, erythropenia and splenomegaly were presented in the dogs with splenic vein ligation, and the spleen was eligible for deploying RFA.
18) A canine model of secondary hypersplenism was established by ordinal ligation of gastrosplenic vein trunk, splenic vein and its collateral branches.
19) The diameters and flow volume as well as blood flow rate of splenic vein and superior mesenteric vein were markedly higher in cirrhosis with hemorrhage than those without hemorrhage.
20) Objective To study the relationship between the pathological staging of chronic viral hepatitis and spleen size and splenic vein index.
More similar words:
hepatic vein,
basilic vein,
cephalic vein,
splenic,
ophthalmic vein,
splenic artery,
splenium,
hypersplenism,
splendid,
splendour,
splendor,
splenetic,
splendidly,
splendent,
resplendent,
splenectomy,
splenomegaly,
resplendence,
plenitude,
replenish,
replenisher,
lymphatic vessel,
hellenic,
acoustic velocity,
thoracic vertebra,
hepatosplenomegaly,
replenishment,
plenitudinous,
linolenic acid,
plenipotentiary.