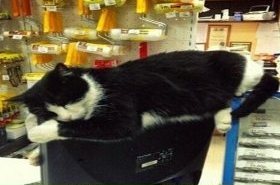 Random good picture Not show
1. The new government imposed a special tax on imported wines.
2. Sometimes a special tax is imposed on foreign residents.
3. The government is offering special tax incentives to people wanting to start up small businesses.
4. For openers, why not put a special tax on cigarettes to fund health education?
4. Sentencedict.com try its best to gather and build good sentences.
5. But Forbes would lose special tax treatment for his farm in New Jersey.
6. To replenish with part of special tax.
7. The government has decided to levy a special tax on tobacco.
8. In 1967, American Motors had received a special tax credit of $ 22 million.
9. Mr. Smith claims special tax exemptions because he is a foreign resident.
10. Insurance subsidiaries, which are governed by special tax regulations, are one example.
11. There is also a special tax credit for investment in most kinds of depreciable assets, with the exception of buildings that are acquired and placed in service.
12. A special tax is placed on goods imported into the United States from any country.
13. It has sharply reduced the growth of Medicaid and taken away much of a special tax break now given the working poor.
14. We have given the industry yet more encouragement in the Budget, by halving the special tax paid on new cars.
15. He has proposed a new tax credit that reinforces the traditional use of special tax breaks to affect social policy.
16. VZ.N) Chief Financial Officer John Killian said his company's cash flows will benefit from an extension into 2009 of a special tax depreciation allowance: a tax break that flows to its bottom line.
17. Regular Procedure, which also calls statutory procedure, applies to special tax audit and tax audit for special case.
18. An international storage and shipping unit of CNPC has 20 storage tanks that can hold 1.85 million cubic meters of oil in a special tax zone at the port, Xinhua reported.
More similar words:
specialty,
special time,
subspecialty,
specialty store,
medical specialty,
special theory of relativity,
special,
especial,
specially,
especially,
speciality,
specialism,
specialise,
specialist,
in especial,
special act,
specialize,
special note,
specialness,
special duty,
specialised,
special offer,
specialized,
special code,
special fund,
special agent,
specializing,
specialistic,
specialize in,
special forces.